Alan Underkofler is a modern day nomad most happy when in a tent on a trail in the middle of no where. He inspires others by sharing his journey: the good and the bad, celebrations and woes, the authentic and the imagined.  Stories from a nomad: Inspiring stories from an epic journey of life by one.
It should be no surprise…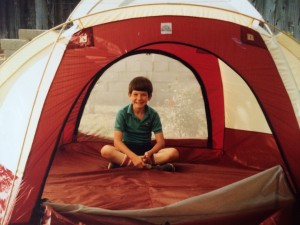 I have had an extremely full life, to many unbelievable.  And with each passing moment and every new experience I have an unstoppable craving for more.  I'm not talking about more money, cars, houses, or success.  Those things are no longer enough for me.  I want more out of life.  I want to experience the view from the top of every mountain I see.  I want to take a moment to breathe the air from where I am at this moment, noticing the subtle difference from what I breathed the day before.  I want to notice and really see the people around me, family, friends, and especially complete strangers.  I want to be a conduit for positivity and encourage and foster it in everything around me.  I live a life of little stress, no worries, and no regrets.  I break rules, I take chances, I challenge myself in every possible way.  I am in a constant state of learning.  I want to laugh so hard that I cry as often as possible.  I live a life not by default but by my design.
And for the next five months…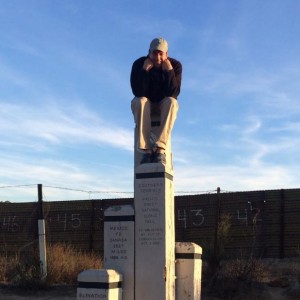 I will be backpacking on average 20 to 30 miles per day on the Pacific Crest Trail or to put it into another perspective approximately one marathon each day. I will experience extreme heat, freezing cold temperatures, the pain in the weight of carrying 7 days of food as well as the the pain of running out of food, aching everywhere more than you can imagine, knowing that I cannot possibly go on yet knowing I must continue. I will experience fresh air, nature, solitude, peace, amazing beauty, abundant energy, constant and never ending views, complete silence, roaring and overwhelming sounds, big trees and small flowers, the smell of fresh rain, the sound of snow crunching as I step, physical and mental exhaustion only to be renewed and refilled the next day. I will experience every emotion and feeling even when I choose not to admit it. I will experience overwhelming and mind blowing kindness from friends, family, and complete strangers.
More to the story…
Of course there is more to this story and I may add to it in the future.  My goal for Stories From A Nomad is to share my experiences with the hope to inspire you in whatever way most benefits you.  I hope you choose to follow my journey and I look forward to your inspiration if you choose to share it.
Your friend on the journey…  Alan