Mile 253 – 13 trail miles, 1 wandering mile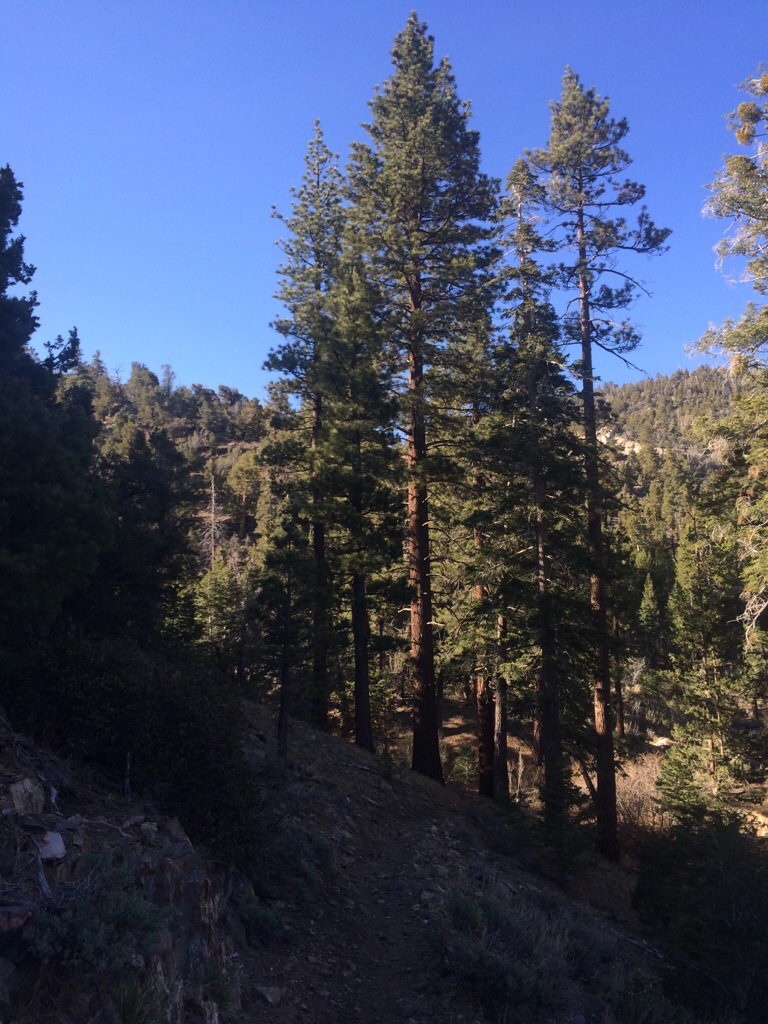 We woke up early to the smell and sight of beautiful pines. Today was especially exciting as our friends Missy and Dana were meeting us in Big Bear and bringing Butterfly's two dogs. We are very lucky to have two friends willing to watch the dogs for five months! Bringing them to Big Bear for a visit is over the top! Thank you Missy and Dana!
Our planned arrival time in Big Bear was lose at best and our friends thought they may be there by 1pm possibly 3pm. We had 13 miles to do by 1pm in case they were there!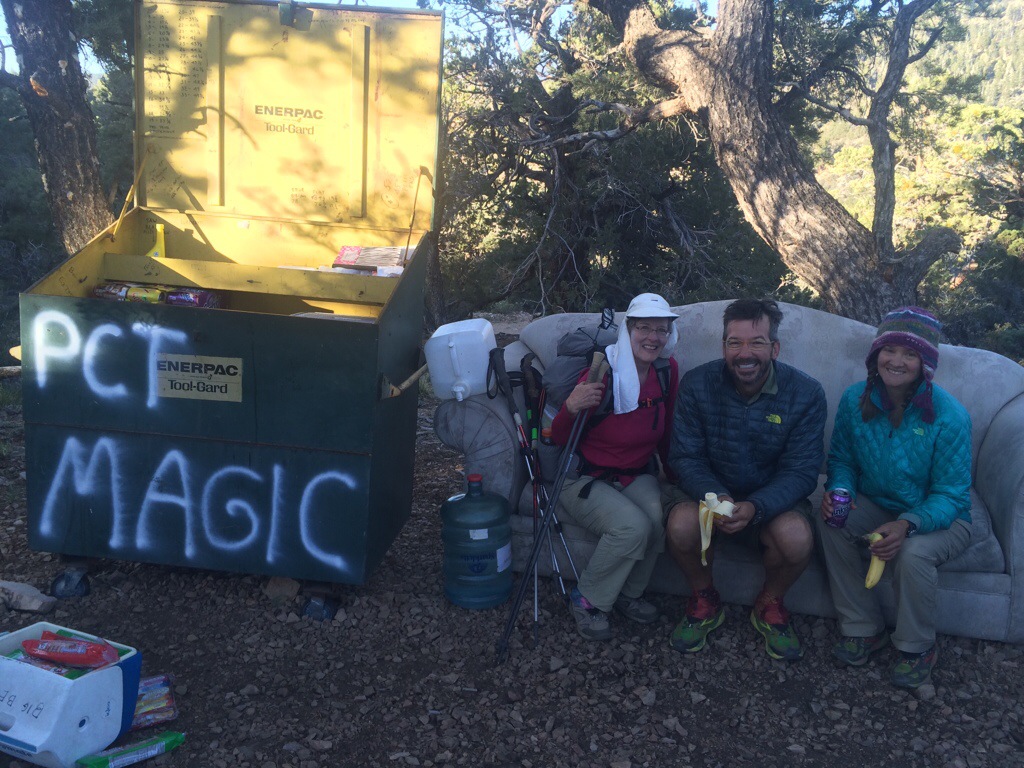 This was our last day of hiking before resupplying and we were eating crumbs of dehydrated strawberries for breakfast. 300 yards into our morning we came across epic trail magic provided by Big Bear Hostel. Bananas, soda, and cookies were all waiting for us! Breakfast just got a lot better!!!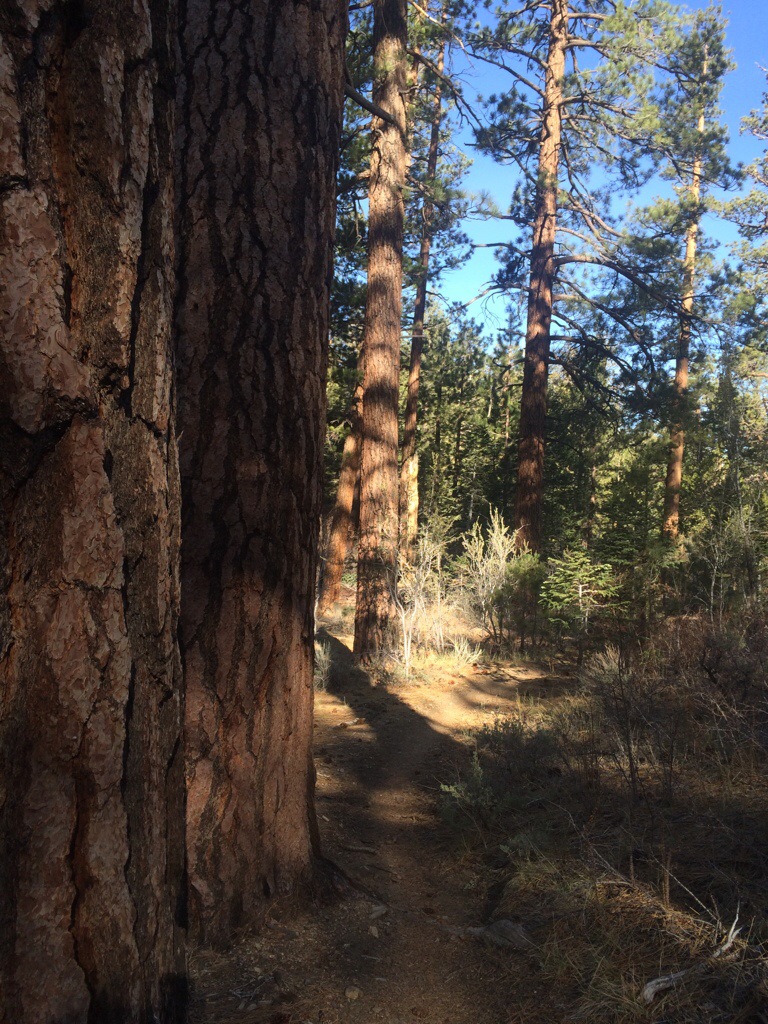 Our packs were light and our steps were quick as we hiked into Big Bear. Large trees shaded the path for the first ten miles. My achilles was on fire again but I did my best to ignore it knowing a zero day was coming.

Just before we arrived to the highway to hitch into town we said hello to two people coming up the trail. It was the owner of the Hostel! We thanked him for the provided magic and let him know how grateful we were for the expanded breakfast. We mentioned how close we had camped to it and his eyes lit up and said… Were you the ones singing "Almost Paradise" last night? We all laughed as we were guilty as charged!
Hitching into town was quick! It was 1:30 and it looked like we had a few hours. Food was our first priority! Just as we finished our friends arrived with the dogs! An exciting reunion with dogs leaping into the air followed by our friends whisking us away to the cabin.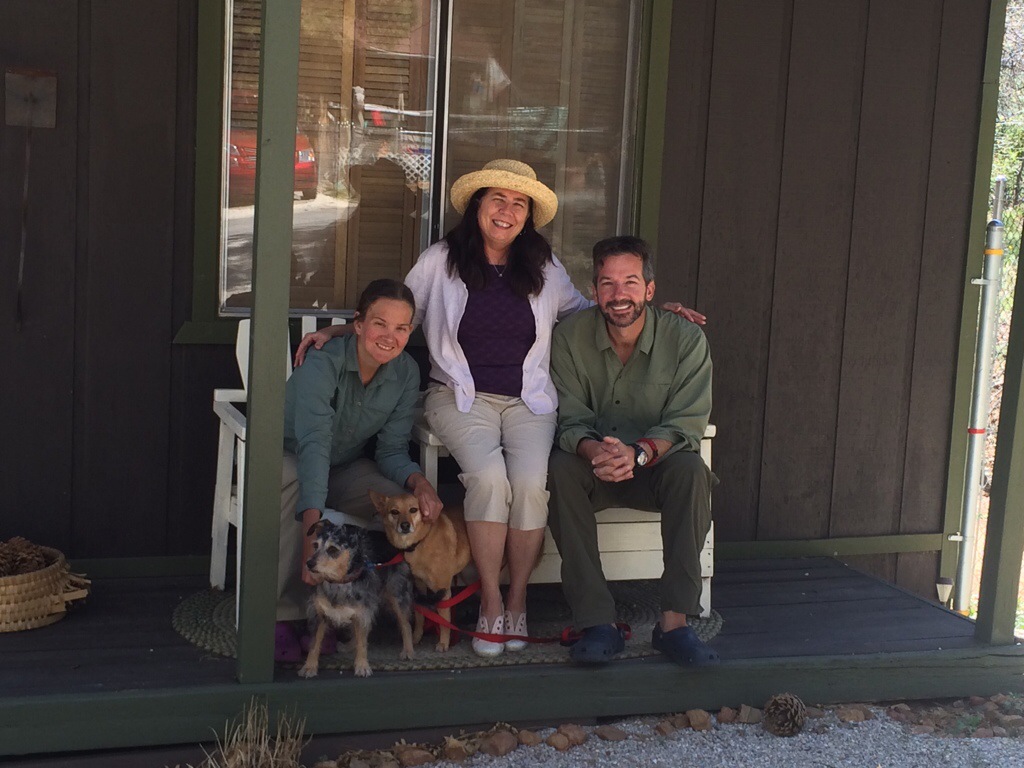 Dog time, laundry, dinner, great friends, pancakes, and sleep made for the perfect visit! Times like this make me think I will never be able to give back what has so freely been given to me.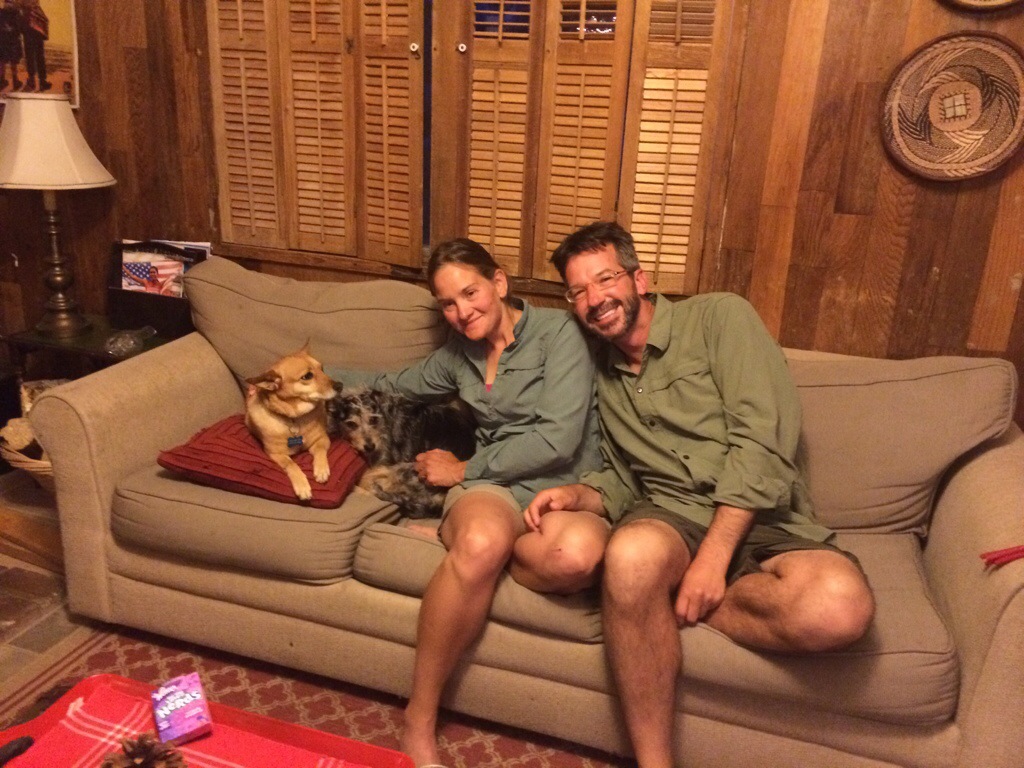 We spent the next two evenings in Big Bear Hostel. Eating, sleeping, and taking a break with our newly found trail friends. As we were leaving Can Can and the Bandit graciously offered to be our supporting actors in our Pacific Zombie Trail series. More on that later.
Life is amazing!
~Happy Nomad