Or to be more accurate I am crazy and I am lucky!  I know for sure I am lucky as I put my name in for the #PCTDirtyDozen and was selected to carry a Gregory pack.  I was very excited to be part of this group but it did create a bit of a dilemma for me on a few fronts.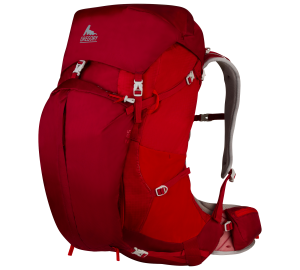 If you have been following my writings you may recall my decision just two weeks ago to change my pack to the Osprey Exos 58 from the Osprey Atmos 65.  This was a decision I was reluctant to make but after spending an hour walking laps in REI with the Exos I decided to switch my pack just two weeks before my start.  By doing this by base weight was now 1 pound lighter!  This is epic achievement in the absolutely crazy stupid world of lightweight backpacking.  (more on crazy stupid in the future)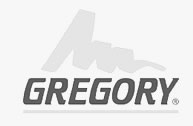 And then I received the Congratulations! email from Gregory…  Whats a happy nomad to do?  I exchanged a few emails with Aaron the Marketing Coordinator with Gregory discussing my needs and desires in a pack.  Gregory has great packs but in order to use one I would have to welcome back my recently lost pound.  Aaron was brilliant in positioning Gregory's design and comfort versus the gain of an additional pound.
I am definitely crazy as I decided to go for it!  I received a brand new bright red Gregory Z65 pack yesterday.  It has zippers, pockets, and straps everywhere!  I have yet to fill it and see how it feels…  Assuming I like it once it is full it will be the pack for my PCT journey this year.  Crazy crazy crazy… In four short days I will start my journey on the Pacific Crest Trail and I have yet to try the pack I will be carrying for the journey!
What do you think?  Crazy?  Lucky? or Both?