Mile 400 – 27 Pacific Crest Trail miles, 1 wandering mile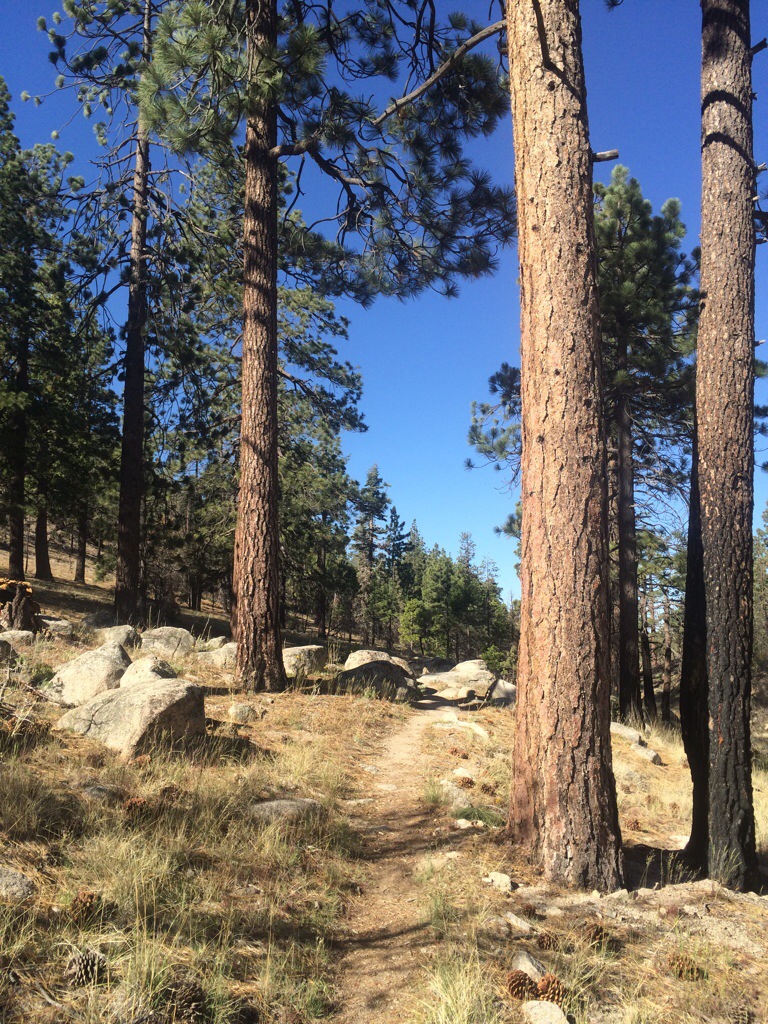 Awake somewhat early we arrived to our water source and received our first warning… "It's yellow but tastes ok…"! After filtering it was still very yellow but it indeed tasted ok… Funky but ok. We had no choice as this was our only water source for the next 17 miles.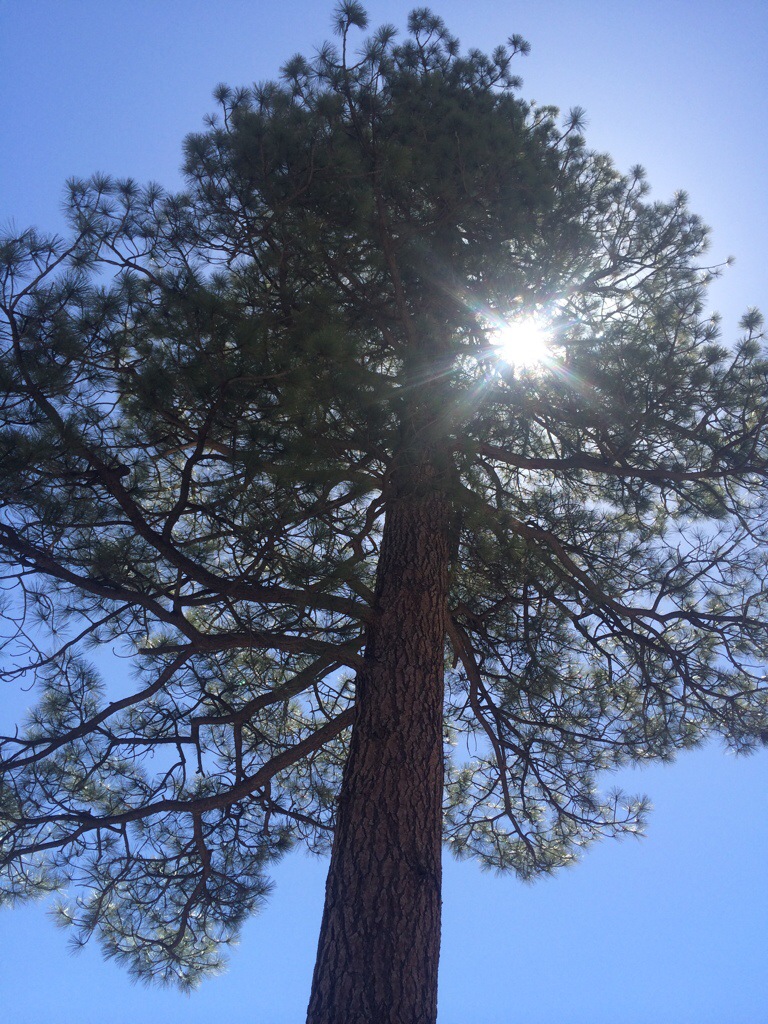 At about six miles in we stopped under this enormous tree which provided a great resting area for first lunch. Typical of our breaks we decided to stop for thirty minutes yet left over an hour later.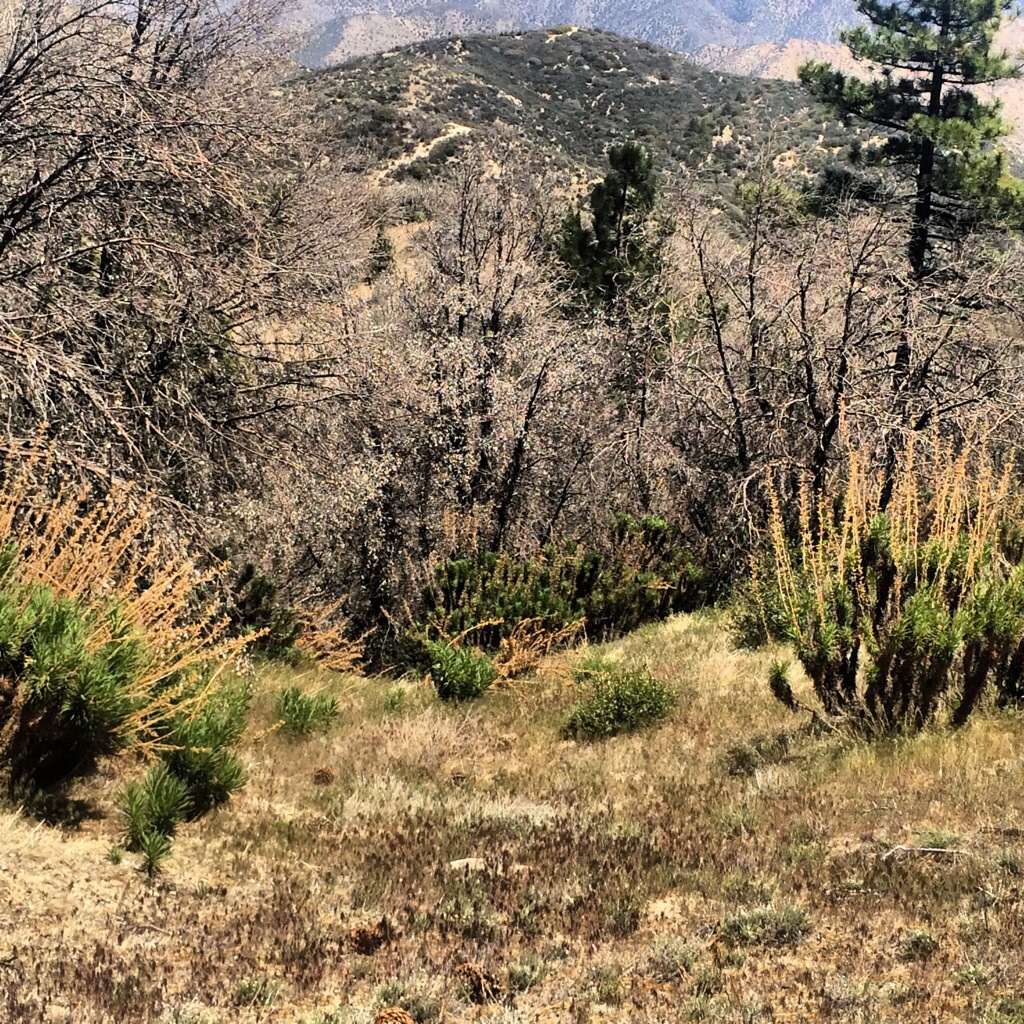 We decided to ignore the poodle dog bush road detour and continue on the trail. We had heard that the poodle dog bush was mostly avoidable. The trail was beautiful where the fires had not had the chance to leave their mark and where it had it was a poodle dog bush farm. For a few miles we were slowed way down and forced to use our ninja gymnastic backpacking skills to get through.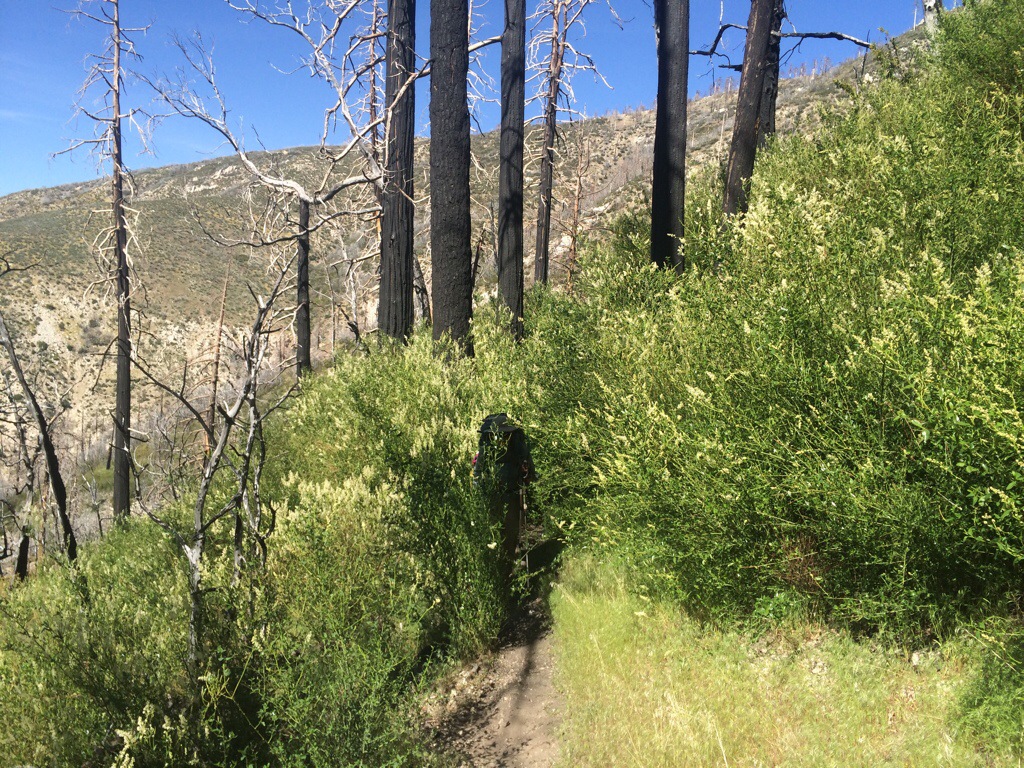 We continued through the burned area heading to our next water source Mill Creek Fire Station. It was a long hot descent with downed trees and lots of new overgrowth as nature fought to recover.
The fire station was a sanctuary from the heat. They allowed us to use the back of the station which had shade, tables, water, and a trash can. All of which I was extremely grateful for. It was very tempting to stay here for the night but we had a ten mile road detour ahead and wanted to get a few miles complete in the late afternoon cooler temperature.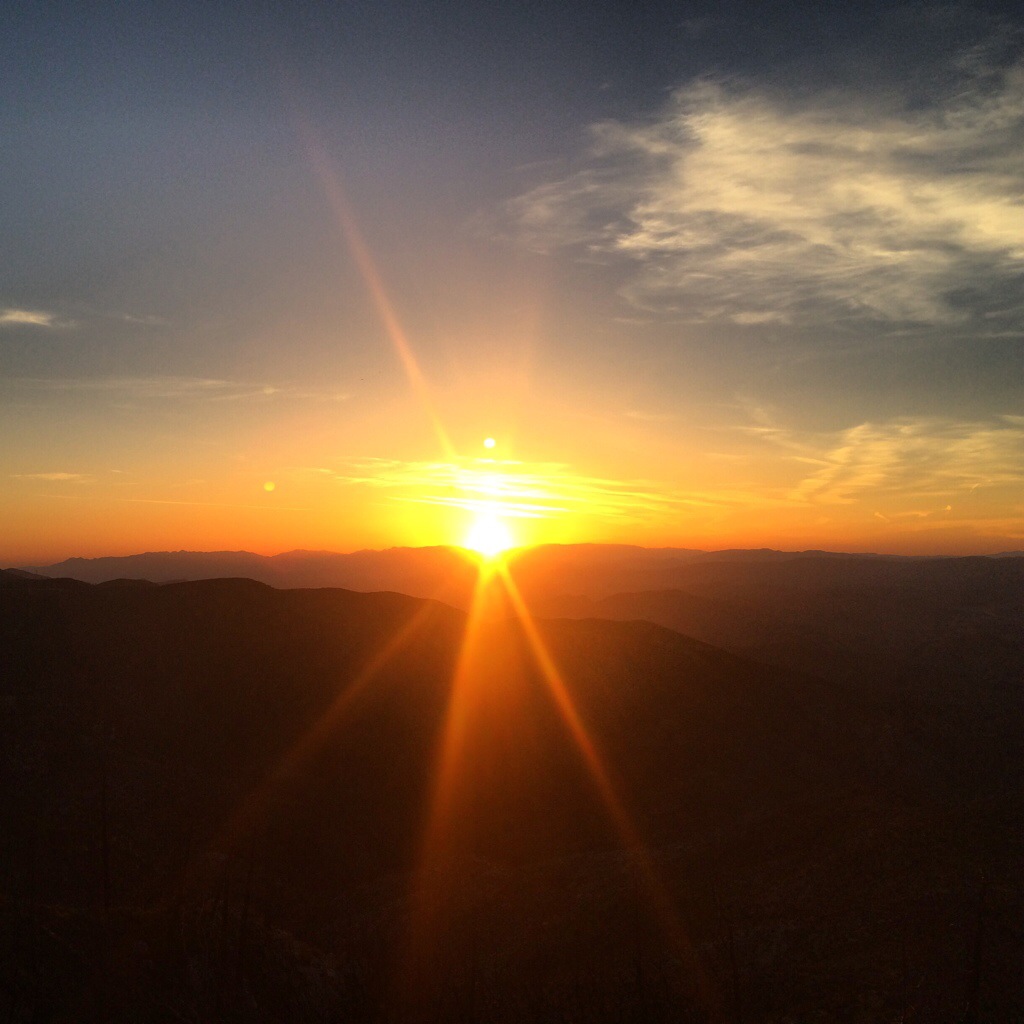 Having already backpacked 17 miles we thought just three to five more. (Remember we were taking it easy this week!). As the night came alive our path was illuminated by an unexpected full moon. With the cool air and plenty of light it was very easy to keep walking…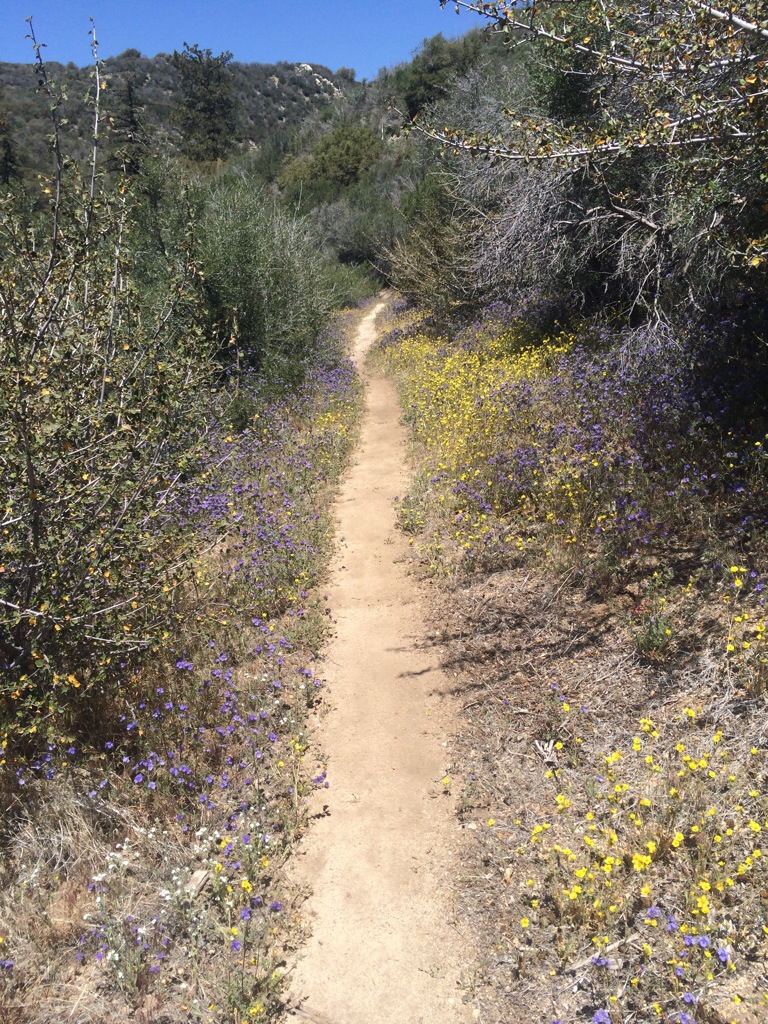 We finally stopped at about 9:30 after completing 27 miles for the day. Needless to say we were exhausted yet happy at our highest miles to date.