I started my day taking CanCan and Bandit to Mammoth. We stopped for coffe and breakfast and then headed for donuts (2nd breakfast). I then dropped them off at their hotel to get town errands complete.
I thought about seeing a movie but did not realize the theater only played day time shows on Saturday. Maybe tomorrow I will relive the movie experience again.
I headed to Von's to purchase some non needed items and headed back down the valley to Red Meadows Campground. Along he way I saw two PCT or JMT hikers walking the road and stopped to inquire. They had planned to walk five miles on the road to the trail head… Silly hikers! I had Holland and Oates at the PCT trial junction in 15 minutes.
I spent some time arranging the acquired firewood I had to make it easy for me to maintain later. My backpacking friend Joe would have been proud!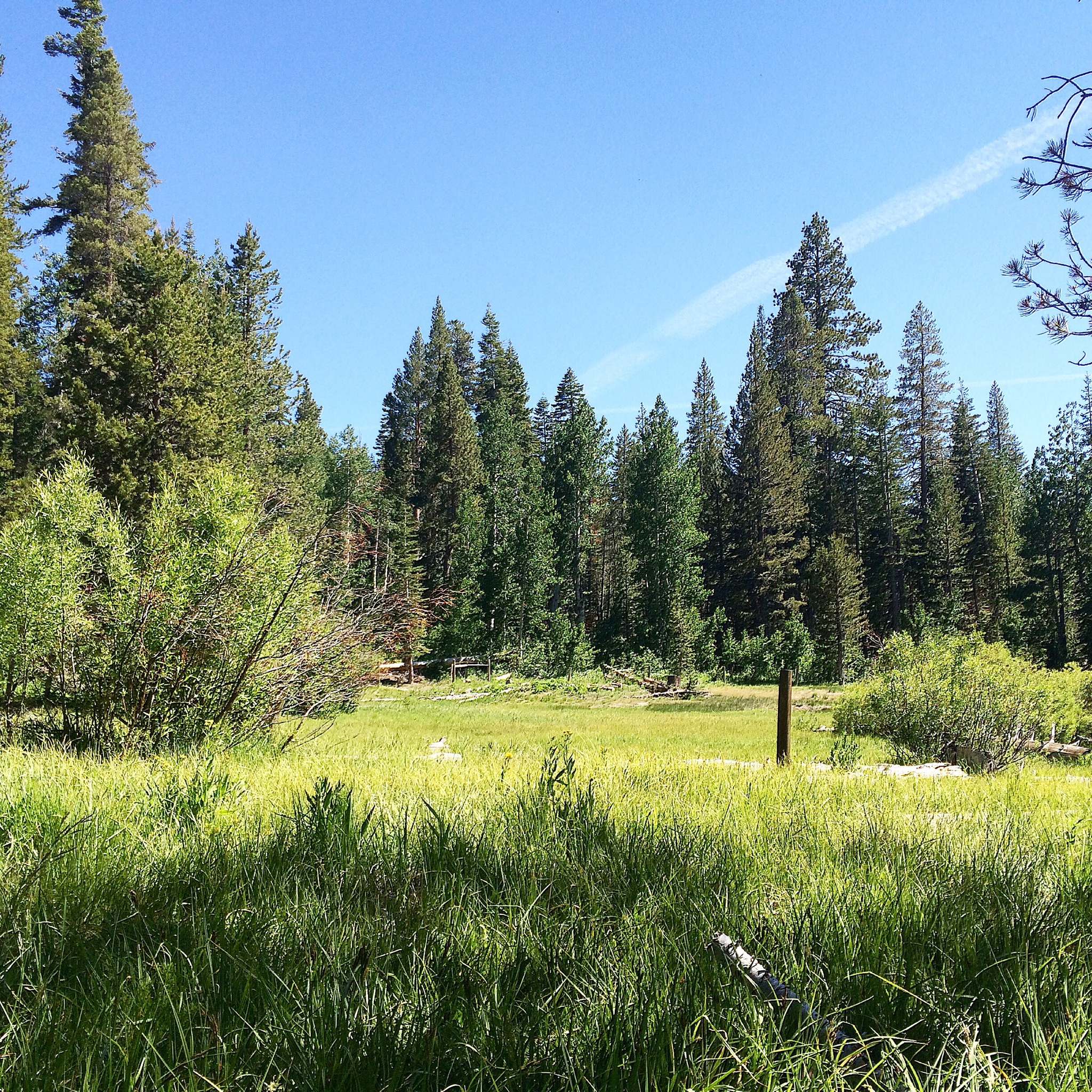 And then something odd happened. I realized I had been sitting for over an hour looking over this beautiful meadow in front of me. Nothing on my mind really… Maybe a few fleeting thoughts about missing Butterfly and wishing I was on the trail but even those were distant. Just me and the meadow with the wind and birds as my music.
In the middle if the night at about 1am I was walking back to my tent when I noticed two eyes watching me to the right. I continued walking towards my camp and then stopped. We had a stare down for about a minute. In then turned and started walking into the meadow. That was not the coyote I was expecting to see… I had just seen my first mountain lion! I slowly went to my tent turning back every few seconds just to make sure nothing was there…