Day 3 12.6 trail miles .4 wandering miles stopped at 43.6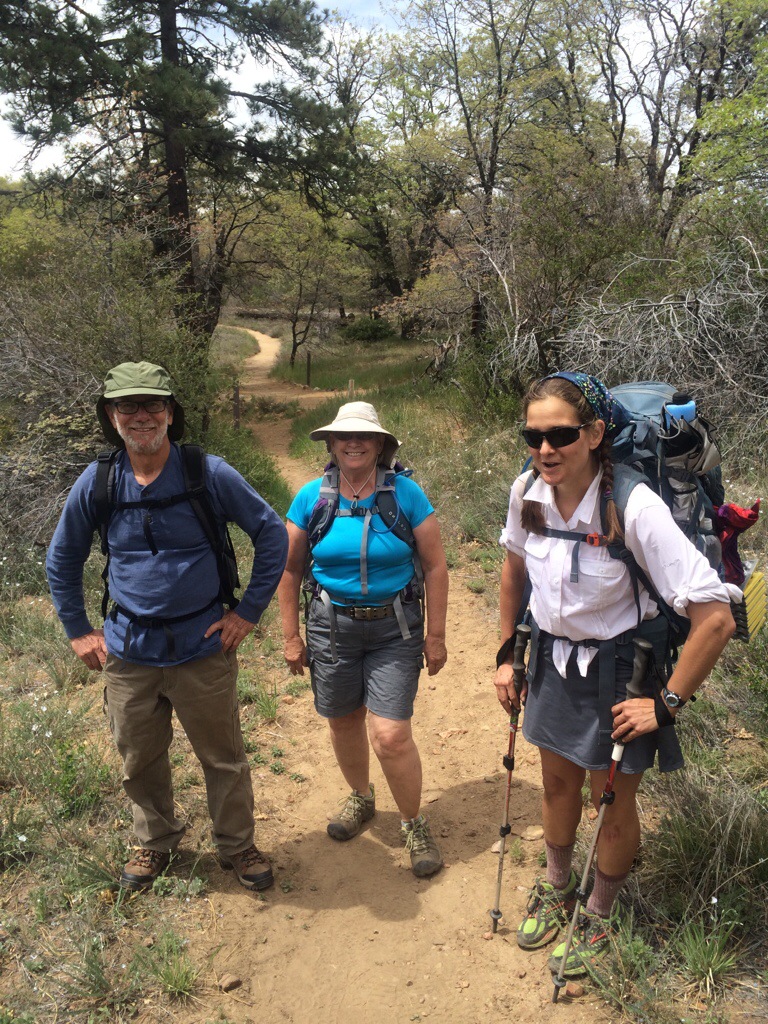 Today we made the climb to Mount Laguna. After hearing another hiker talk about the day I was expecting a long and somewhat tough accent. Al day I was expecting to find this climb and it never really appeared. Instead we found ourselves among gentle streams as towering pines completely changing the scenery and adding a refreshing new scent as we continued to follow the path.
Video (how do I embed again?)

We were entertained by wild turkeys enjoying there day and snakes sunbathing on the trail. And I was amiss in mentioning yesterday we were greeted and hugged by trail angle cat sagegirl McPeek as we came off the trail after that long first day.
To our surprise we were greeted on the trail by our good friends Joe and Joann who proceeded to hike an additional mile with us and swoop us away to their home where hot showered and a bed awaited. Within an hour we were clean once again! The smell of fish on the grill with both wine and champagne in the table.
Clearly this thru-hiking adventure is off to a grand start!
PCT STATS:
Mile 43.6
Turkey's – 5
Snakes – 5
Trail Angels – 6
~The Happy Nomad