Day 5 – Mile 47.7 – 14 trail miles, 1 wandering mile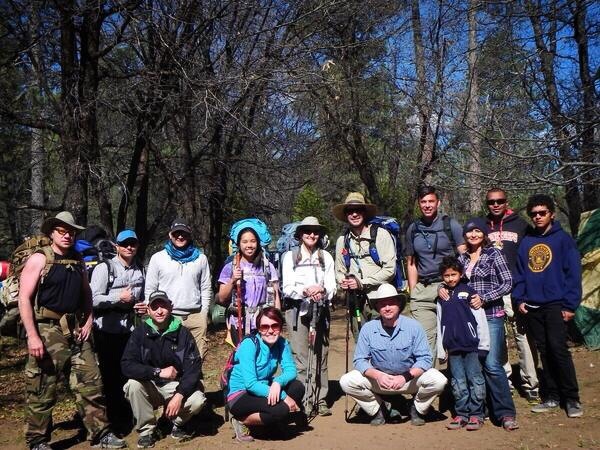 45 miles into our adventure we were met by 18 of our AZ friends who came to see us off one more time. Their smiling faces and positive attitude were a treat! As well as a few additional comfort treats and gear brought by Bryon! Thanks to our friends we were able to host 9 additional thru-hikers in our campsites at no cost to them. Spreading some of that magic we are surely to receive along the way.
The day started with 8 with 6 friends hiking with us along the pct. At about 6 miles in 8 became 5 and we said our good byes again.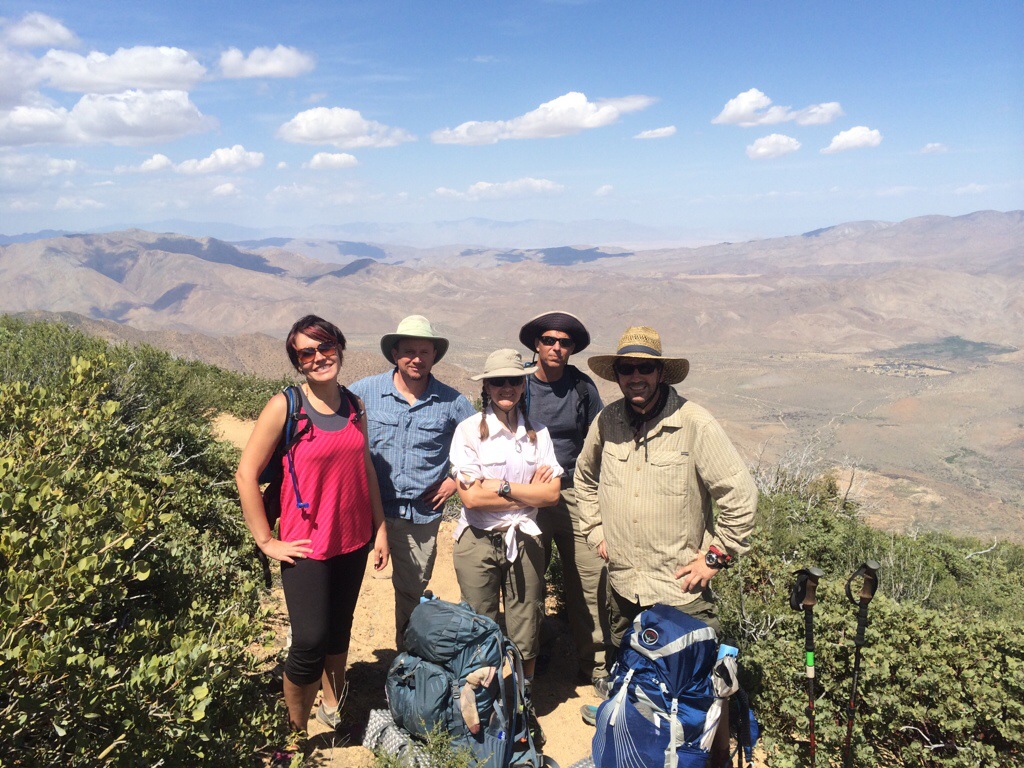 12 miles in we caught up with Steve filling the water cache at mile 58. It was great to personally thank someone helping so many hikers by providing water at a remote location.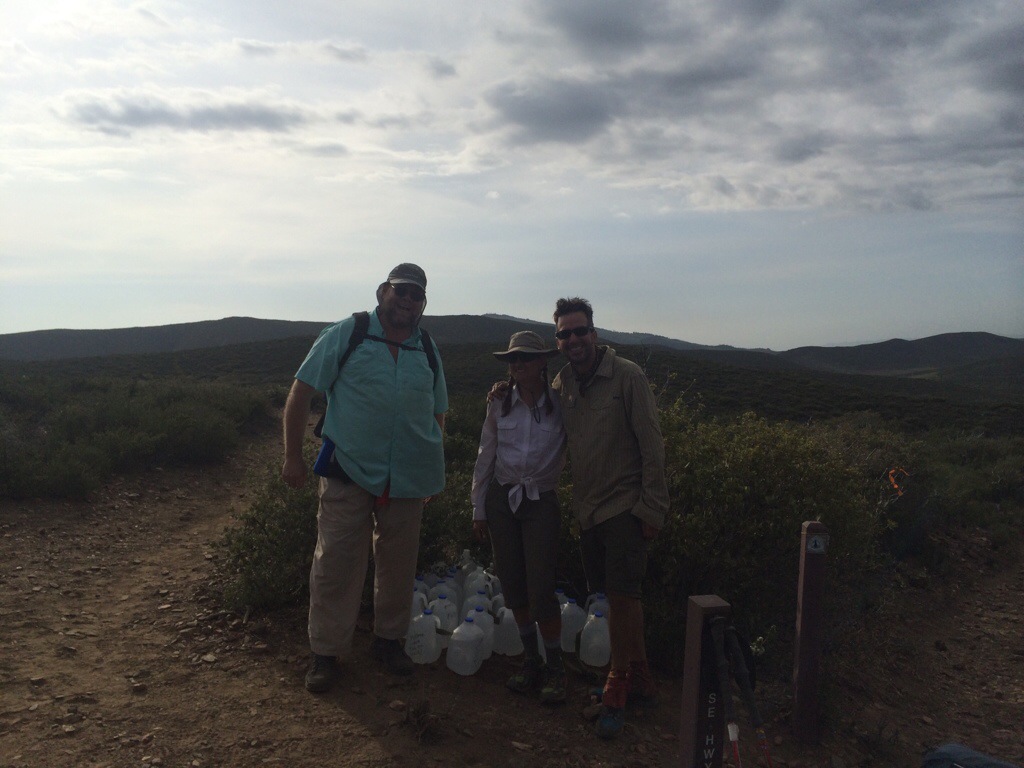 2 miles later it was time to call it a day! We set up camp and then our friend Joshua provided us with some epic magic! A full bottle of Pinot Noir with a bottle opener and a comment … "Don't worry I'll pack out the bottle". It was beautiful! We happily drank the bottle and spared a few servings in a cooking pot for the couple next door.
It was a glorious day with friends sharing in our adventure! I am lucky!
~Happy Nomad