Sadly I arrived home today to discover my house had been burglarized.  Happily no one was home therefore no one was harmed.  Almost all the electronics in the house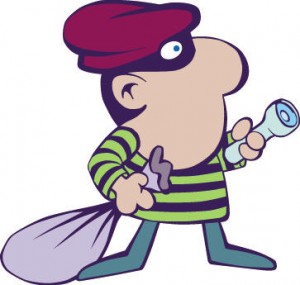 were gone.  The camera I was planning to take for the PCT, memory cards, check books, and many random items of value gone.  Luckily almost all of my backpacking gear was with me and apparently my friendly thieves did not see any value in the 9 pairs of Brooks Cascadia's stacked up against the wall.
The bummer is I had my passport, Pacific Crest Trail thru-hiking permit, and my Canada Entry permit on my desk which are now gone…  Of all the things in this house the friendly thieves had to take my hiking permits?!?!  Clearly the house is not an effective bear can…
I am making a list as I discover more missing items, the banks have been notified, permits reordered or in the process of, and I will begin working on the passport tomorrow.  I am almost ready to go and clearly I needed more adventure in my life before getting started!
My hope for the friendly thieves is that they eventually find a new path for their life.  And maybe by stealing from me and enjoying the Vodka that I just noticed missing from the fridge I get to play a small part in that new path.  Or who knows maybe I will meet them on the trail using my hiking permits!  🙂