Mile 724 – 10 Hobbling Pacific Crest Trail miles, 0 wandering miles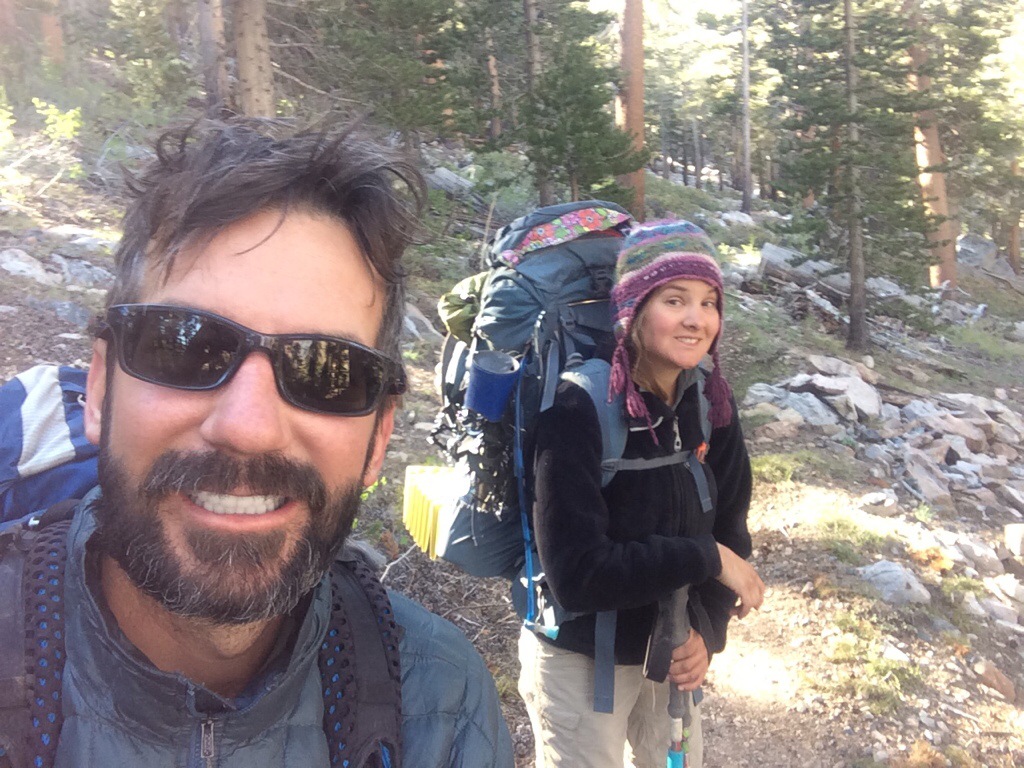 It's morning and I am laying in the tent… Every time I test my foot slightly I get shooting pain up to and pass my ankle. I'm wondering if I can hop the 22 miles to get out of the Sierras. I may have to use my SPOT to get out…
I made it out of the tent and packed what I could, Butterfly did pretty much everything. I can put some pressure on my heel as long as I keep my toe box up. I'm hoping with time I may be able to sort of walk. Butterfly is carrying the tent, stove, my micro spikes, umbrella, and any remaining water we have. She is so amazing!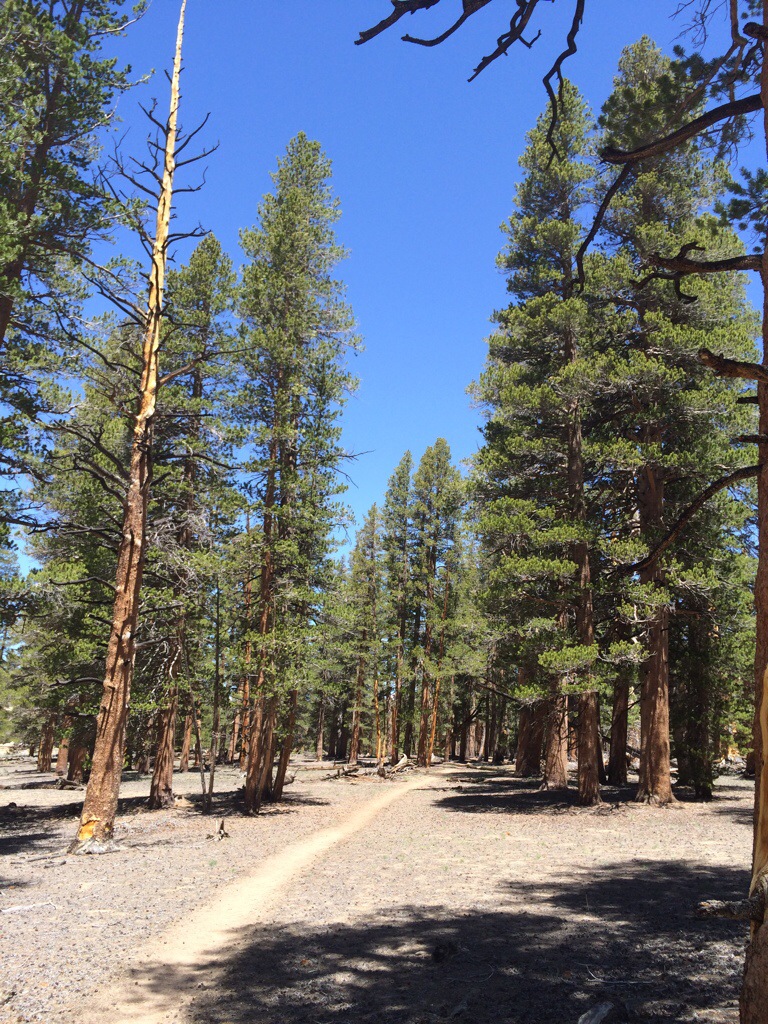 Seven miles is the goal as this is where the next water source is and we are basically out of water. I thought I was doing ok managing my pain and moving along. We were doing maybe a mile an hour and I had just completed the first mile when Sizzler and Blue walked up asking what was wrong…
Within five minutes Sizzler and Blue swapped a few things and now had my bear canister with seven days of food. My pack weight just went down by 15+ pounds! Sizzler had taken it upon himself to deliver my bear can up trail to the next water source! Truly the best example of kindness I have experienced on the trail minus the loving support of Butterfly.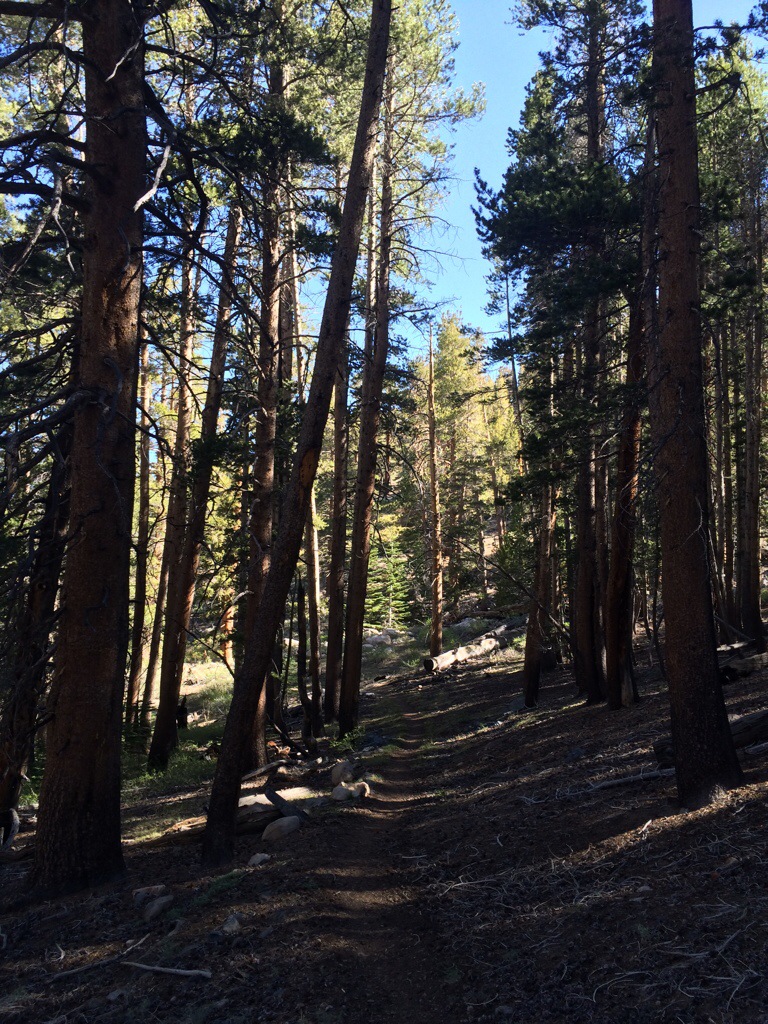 We also discussed wrapping my arch and walking on my heal and arch to get out. That turned out to be the key to getting out of the Sierras without the help of SPOT.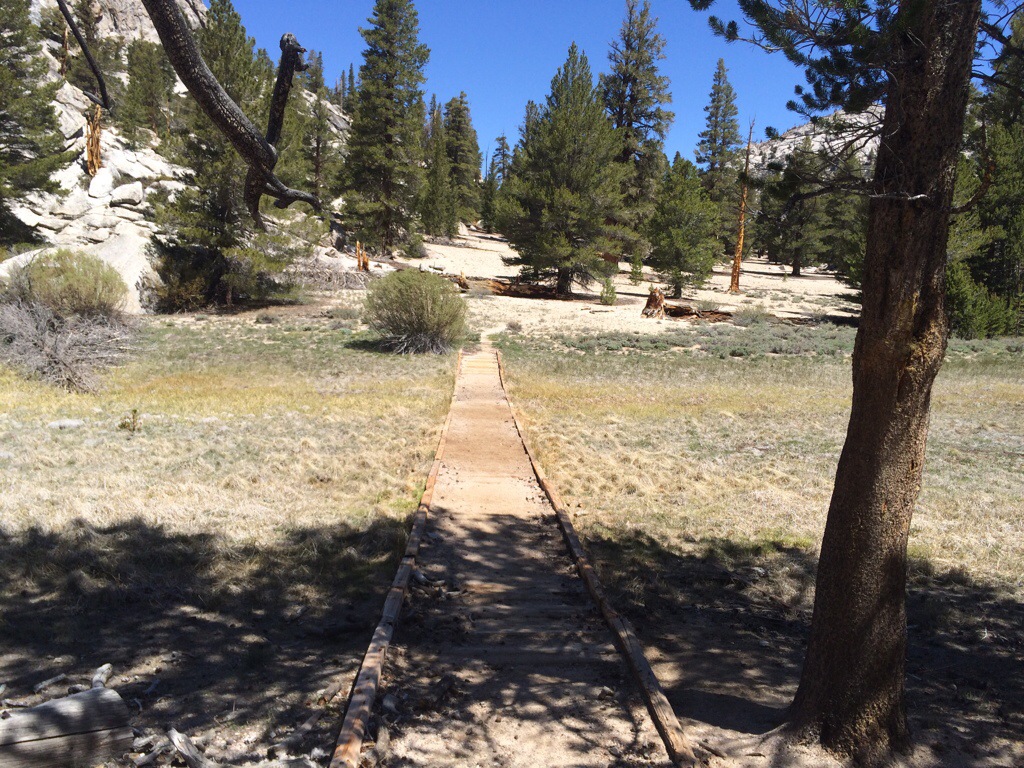 After a long break at the water source Butterfly insisted on carrying my can along with hers. I truly can't imagine how uncomfortable she must have been with the addition of the second bear can in her pack. We pushed on another three slow miles to end our day ten miles closer to an exit.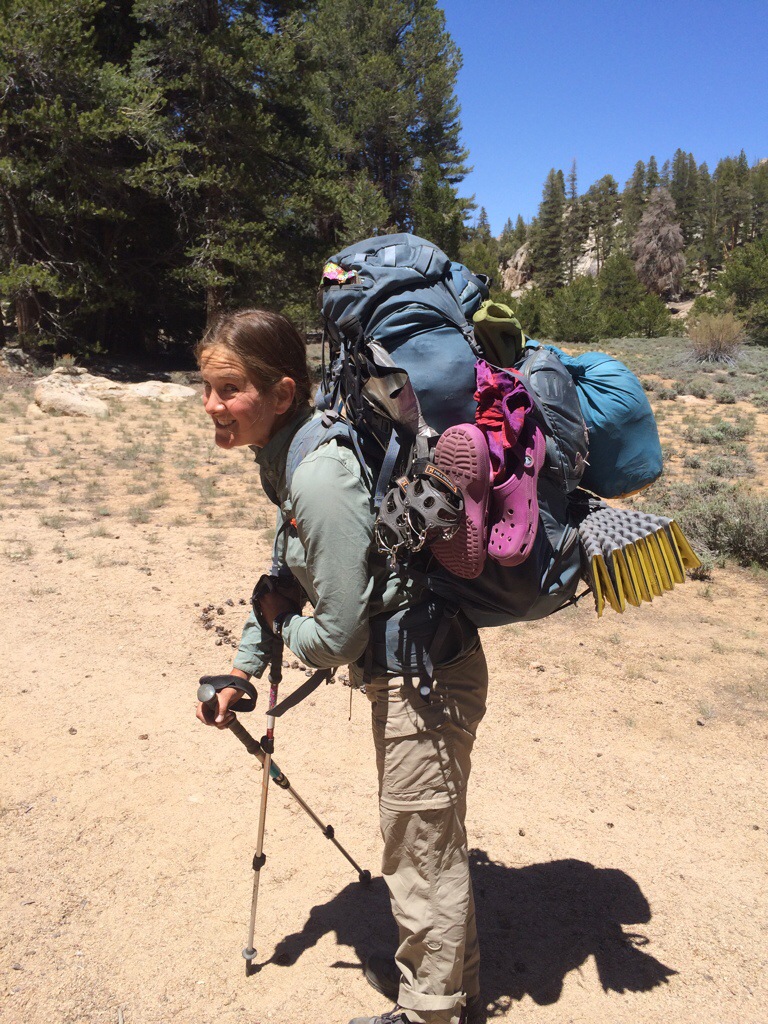 Almost every hiker who passed us asked what they could do to help. We appreciate each and every one of you! Thank you!