Mile 734 – 10 Pacific Crest Trail miles, 2 hobbling wondering miles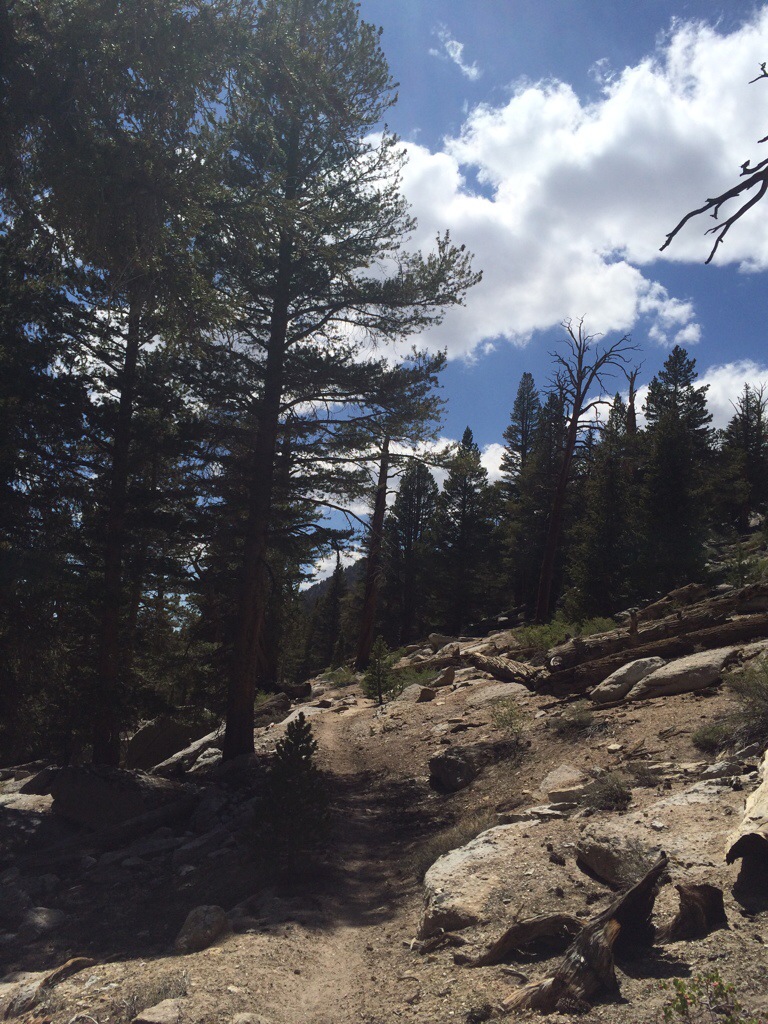 Today I woke up absolutely knowing that I would walk out of this forest. I started packing what I could from inside the tent doing as much as possible to make it easier for Butterfly. I packed my backpack insisting to carry my bear can. Butterfly was not happy about this but she carried almost all the rest of our gear and adding another 14 pounds to her pack did not seen like a good idea to me.
I swallowed six ibuprofen and put my pack on. I cringed with my first steps quickly realizing the 10 hours recovering last night did very little for my foot. I was definitely worse off than the previous day and after thirty minutes I popped my first Oxycodone. It seemed to help ease the intensity if my pain. I continued on taking another one each hour. At some point I was singing (more than usual) according to Butterfly but I don't really remember this.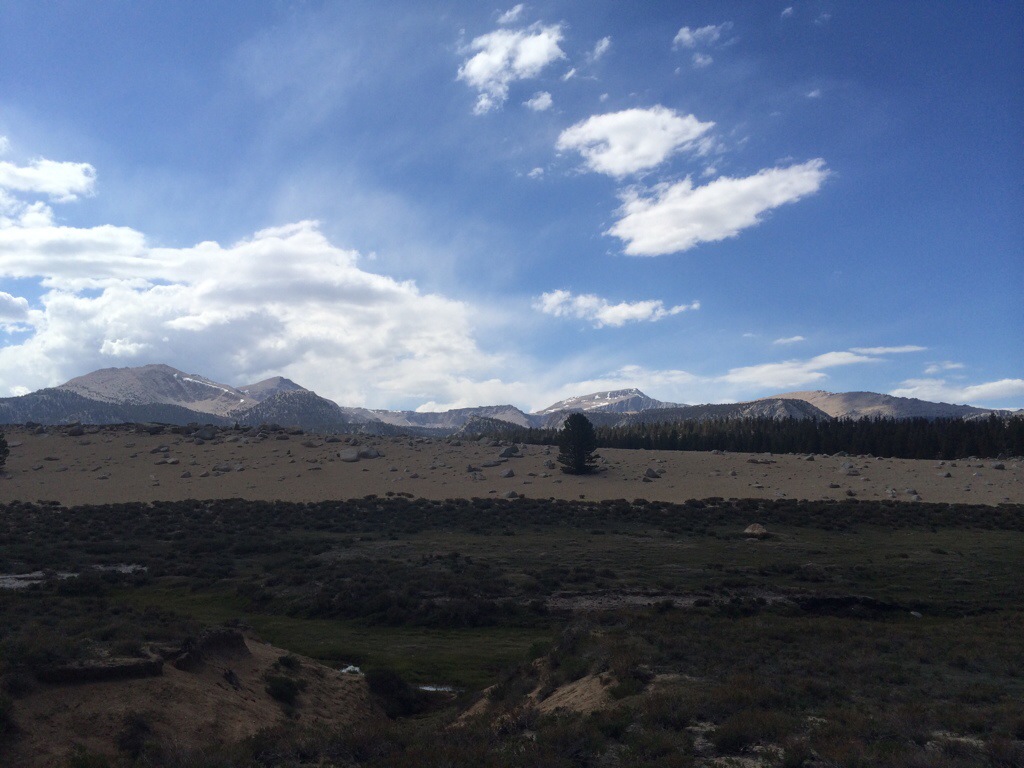 We finally arrived to Mulkey Pass and started heading to Horseshoe Meadow. The final two miles to an exit. The Mulkey trail was steep and the going was slow. A few minutes into our decent we saw Blue Butterfly coming up the trail. She was super excited to find us and had an empty pack in her back. Blue insisted on taking my bear can for the last few miles of the trail. What a sweetheart hiking back up to the trail to find us and help!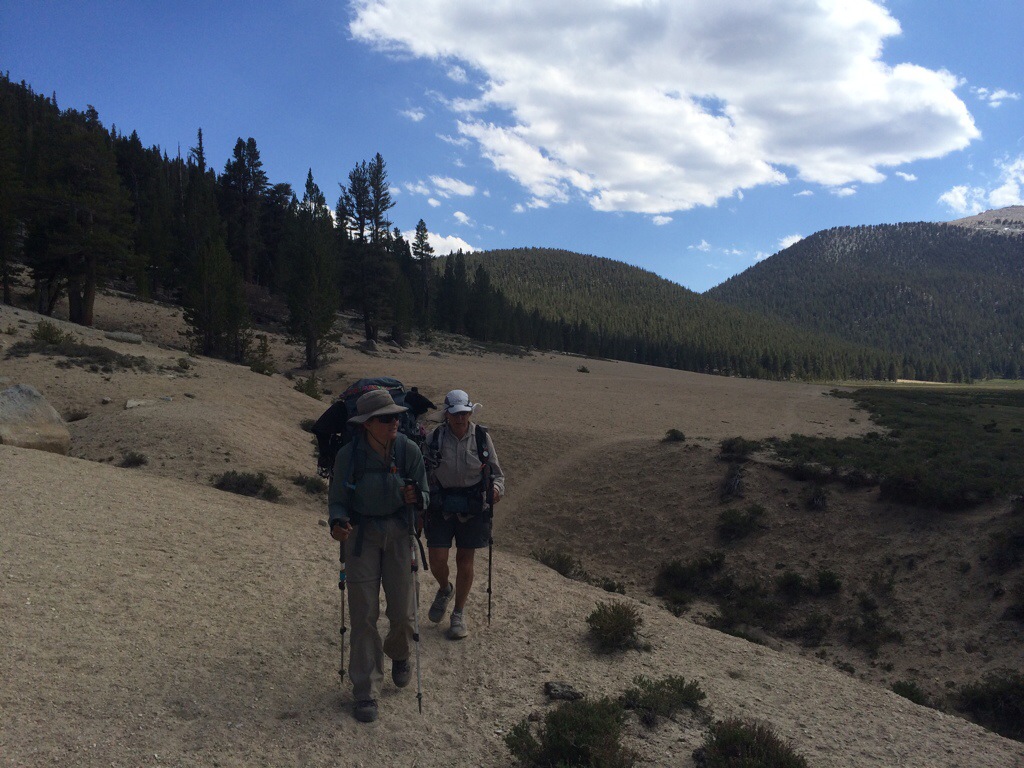 We made it to the road and I was not 100% sure where we were. Within seconds a car came down and I stumbled into the road making it stop… After a quick discussion with the driver he confirmed this was the road to Lone Pine and when asked agreed to give us a ride.
While the car sped down the long road into Lone Pine the realization of my now changed journey really hit me. I could not force my foot to continue no matter how much I wanted it to. I will be off the Pacific Crest Trail for the next six weeks to recover. I have no idea how that journey will be but I will make the most of it!

A huge thank you to my beautiful Butterfly who stayed with me and insisted on helping me while putting up with my not so wonderful attitude the last few days. Sizzler and Blue Butterfly were life saviors when I needed it the most. Thank you so much you two! And thank you for all my trail friends who stopped and asked if I needed anything or if they could help in any way. Your kindness will be remembered for years to come.
A journey reloaded…
~Happy Nomad