On the way to Lone Pine I stopped at Manzanar one of ten camps where Japanese Americans were forced to leave their homes and live under guard during World War II. It's shocking to realize this happened to US Citizens. Imagine being forced to leave your job, business, home, and friends because of your family heritage…
I then went up to the Whitney Portal to check out the Portal Store which I have somehow missed on previous visits. I sat and talked to Doug the owner and watched people come in and out buying teeshirts, rocks, and hamburgers. An interesting mix of visitors many just visiting the portal for the day.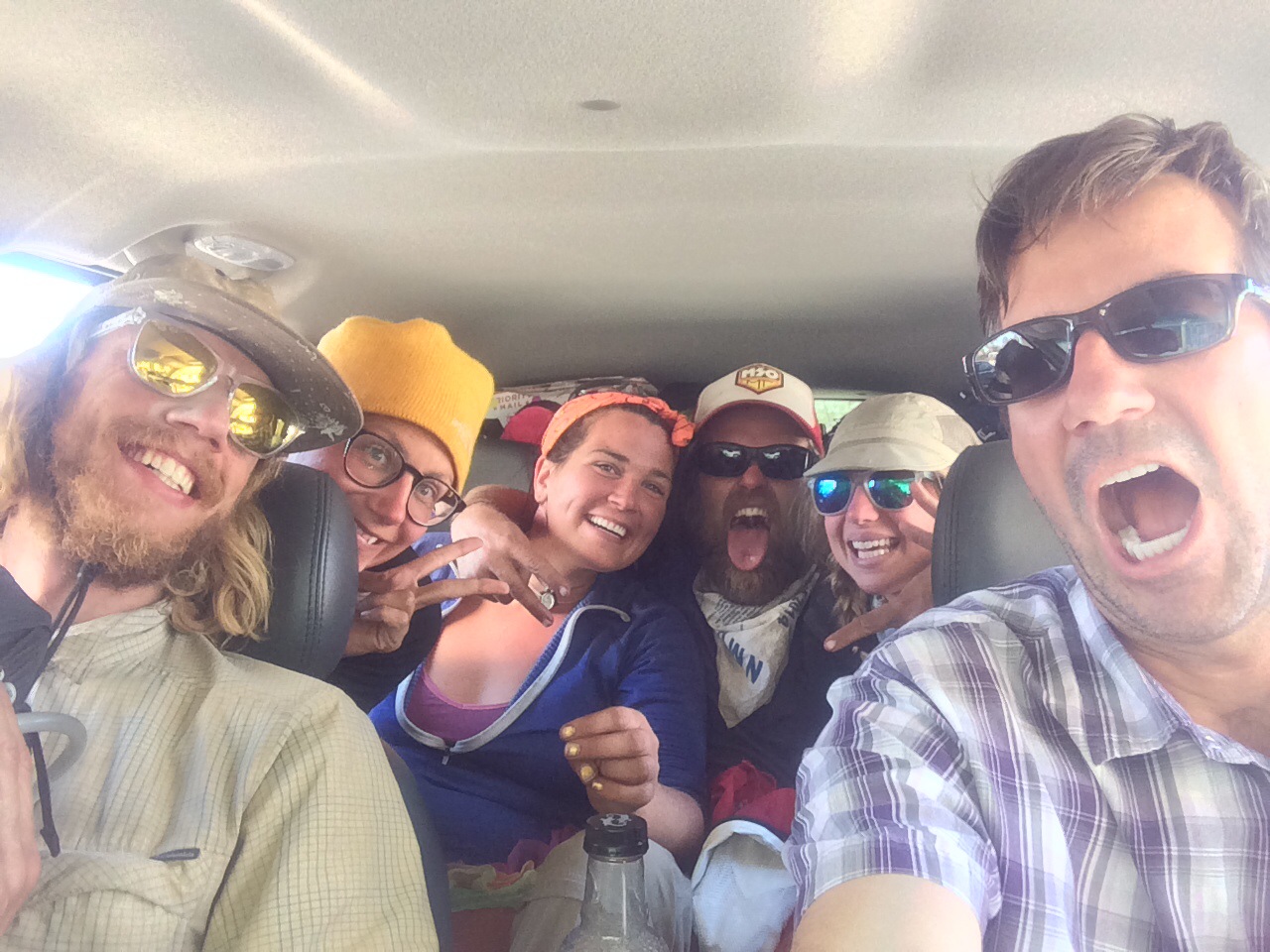 Before heading back to Bishop I stopped to buy apples and tortilla chips for Uber who is an angeling at Kearsarge for the next two weeks. On the way I picked up HappyMan and Rob in front of the Independence Post Office. They had been waiting over an hour for a ride up the mountain. Uber offered to pay me for the supplies and I refused… The offer of payment means more than the payment itself.
Happy Man is from Mexico and this is his first time to the United States. Can you imagine what a wonderful perspective he will have of the US after completing the PCT?
On the way back down I had RamblingMan and Kelen in the taxi dropping them off in Independence and immediately added Vibes, Sunshine, Squatter and Worm from Australia, and DayGlow and headed back to Bishop.
It was a nice full car to Bishop with 4 in the back seat and bags and resupply boxes stuffed everywhere!