Mile 651 – 25 Pacific Crest Trail Miles, 3.3 wandering miles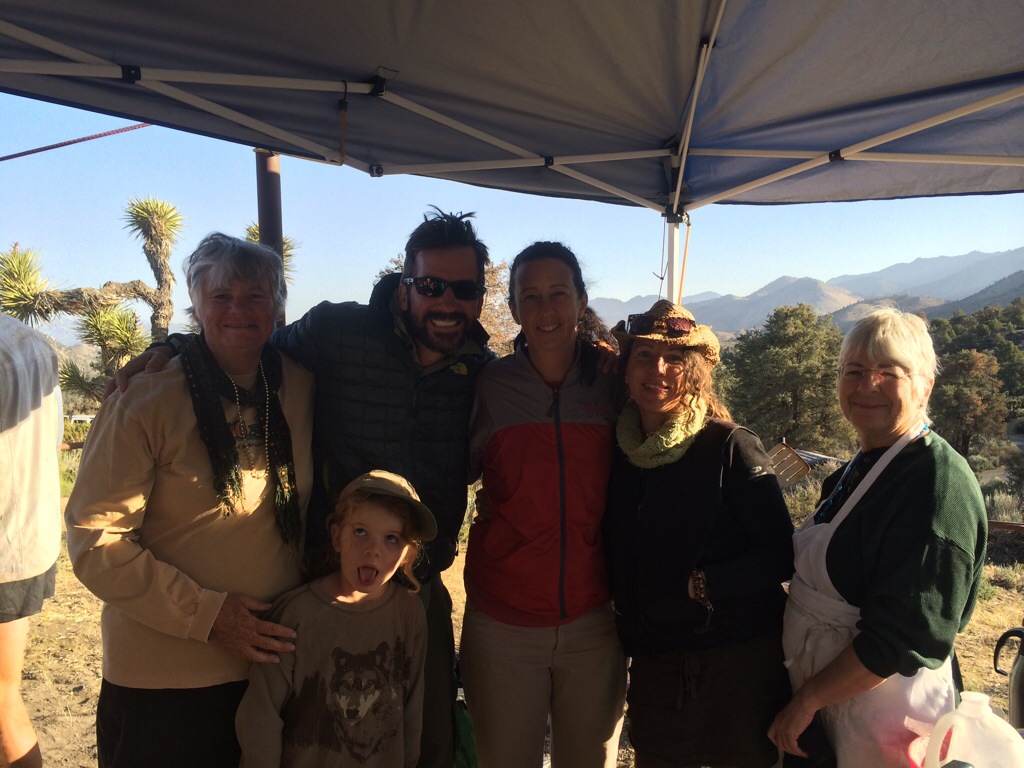 Walking today proves to be a bit more difficult… I laced up my shoes and forced my steps as Butterfly and I packed up camp. I am not sure what's going on but I am confident it will pass with time.
After five huge pancakes, cantaloupe, and coffee it was time to head out! Thank you so much Yogi, Jackalope, Bearbait, Okiegirl, Stonedancer, and Coppertone for the amazing trail magic!!
We started the day with a 1,000 foot climb up Walker Pass. It is an interesting collision of both desert and mountain plants, both pine and Joshua trees growing side by side.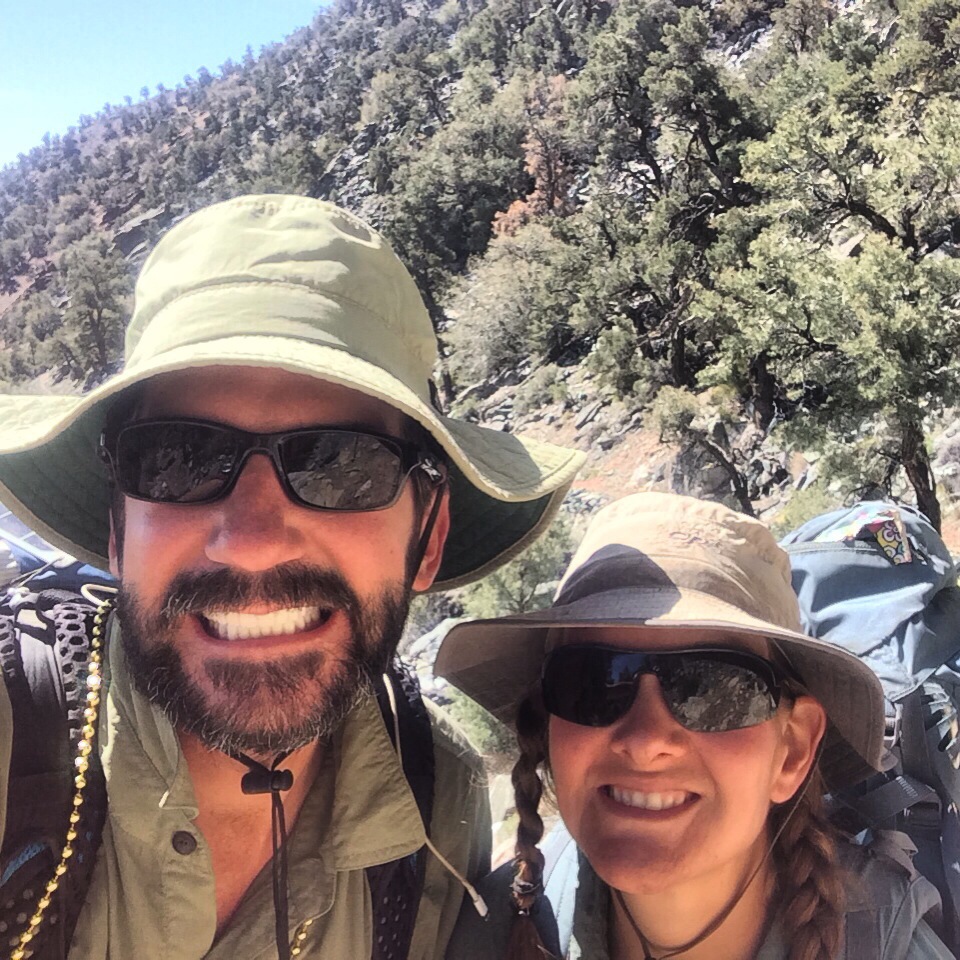 At a break I learned of another bear sighting on the trail… I am so jealous… Apparently a bear was walking along the trail just 15 minutes ahead of me. I am sure my bear sightings will come soon!
It was surprisingly hot and we could not pass up the uranium enriched water from Joshua Tree Spring… Apparently it's not safe to drink but it's really not safe to run out of water! And we now could see better in the dark!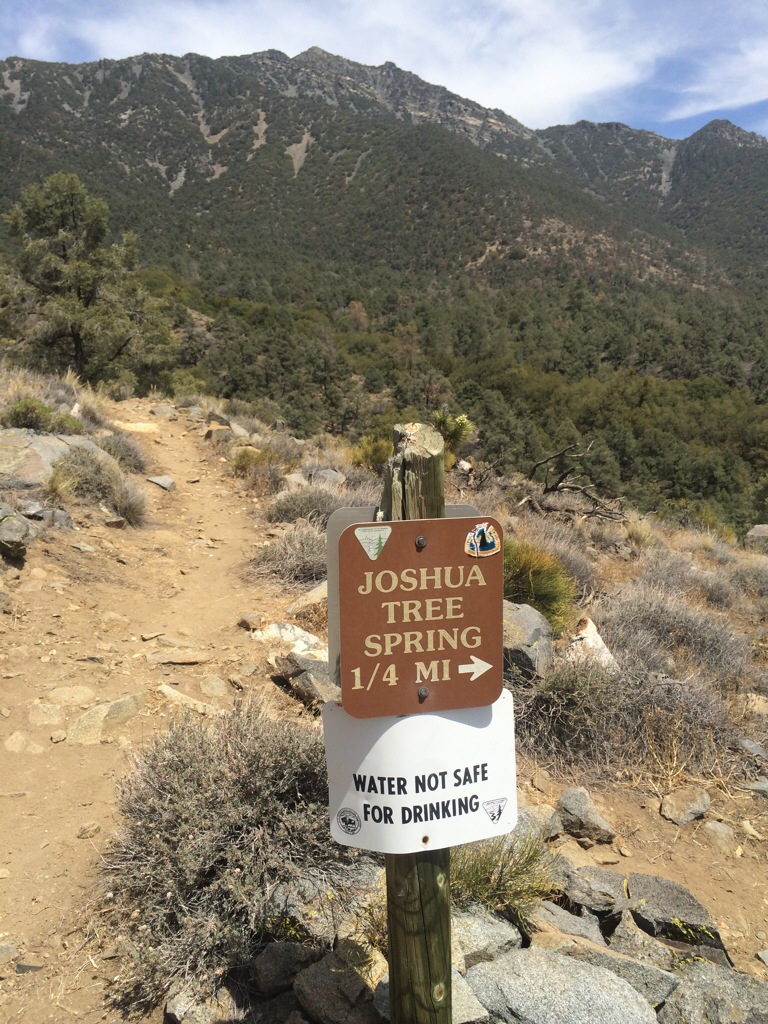 We passed another huge milestone today. We are 1/4 of the way to Canada!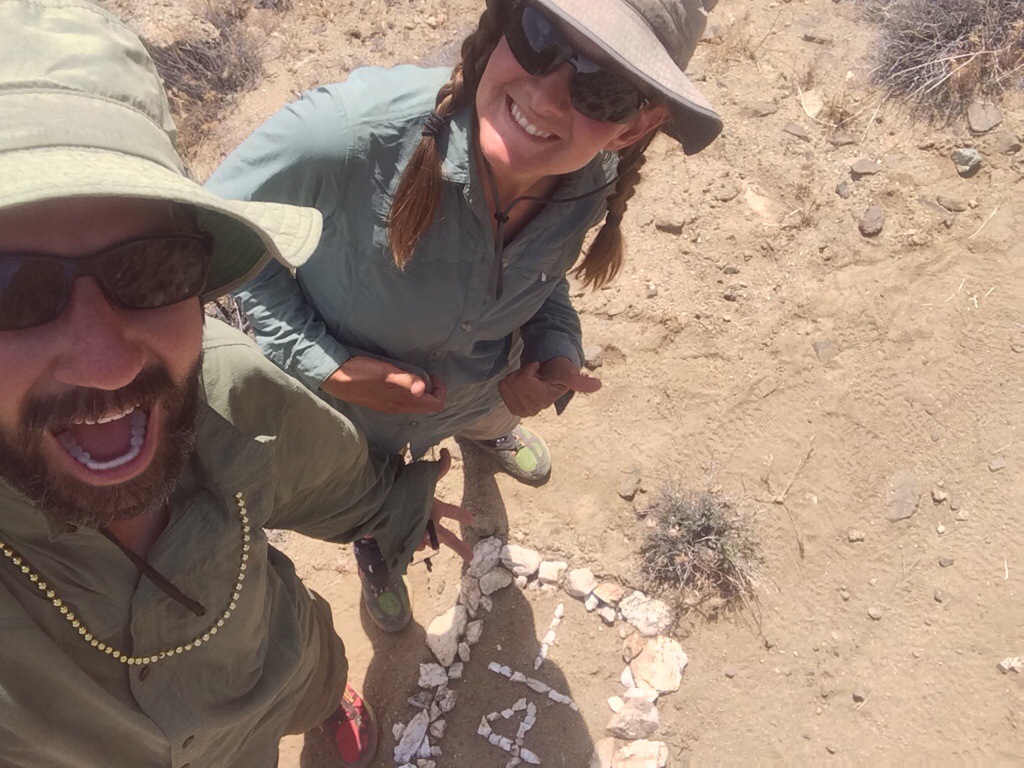 We pushed for another six miles hiking in the dark with headlamps until 9:30pm. Looking for a campsite we stumbled upon a few sleeping hikers… Whoops! Eventually we found a good spot to cowboy camp for the night with a clearing in the trees above creating a window to the stars.