Mile 206 – 13 trail miles, 2.2 wandering miles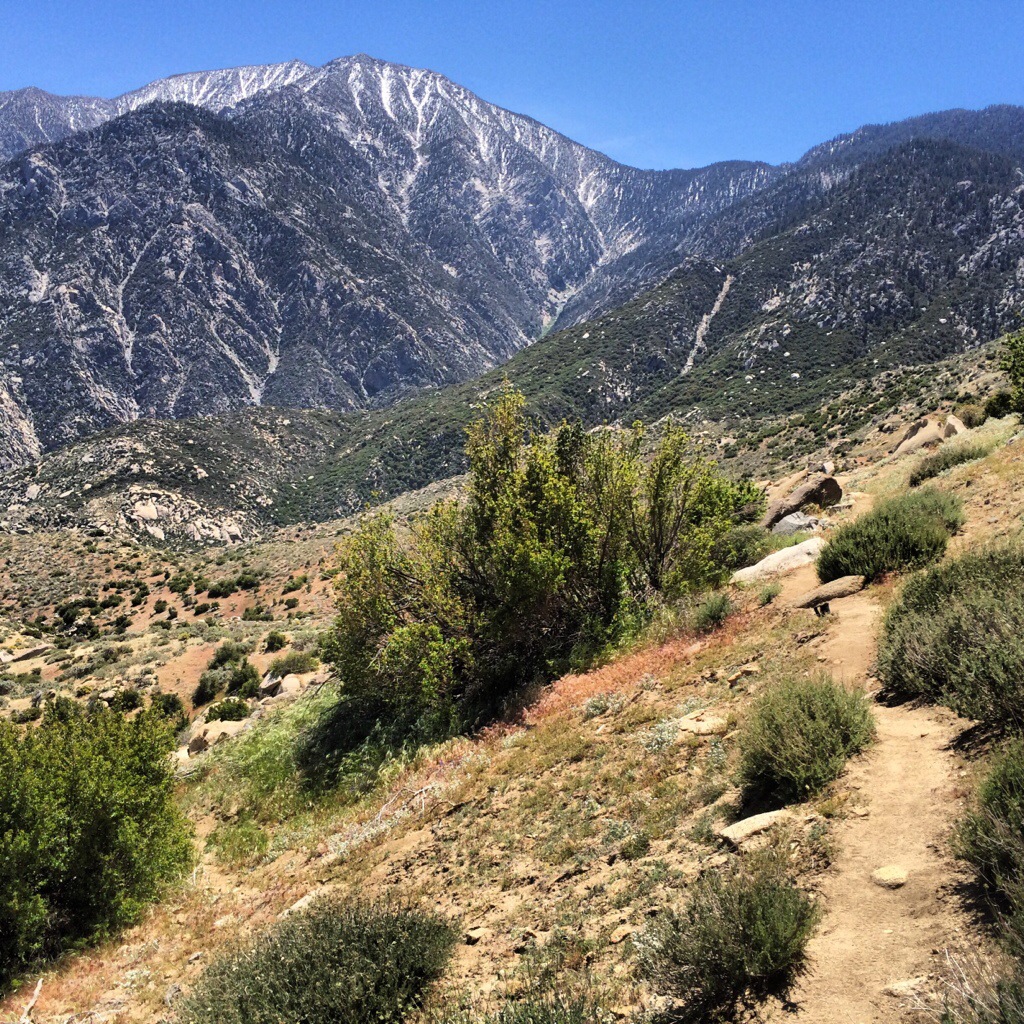 Waking up on the desert floor looking up at San Jacinto Peak which we spent all of yesterday coming down was gratifying to say the least. We have five miles of flat desert to walk which includes hiking under the 10 freeway before we start climbing San Gorgonio Wilderness.
It still seems odd to be once again amongst the cactus and desert sand. The changes in landscape can be quick and quite shocking on the trail as you walk north.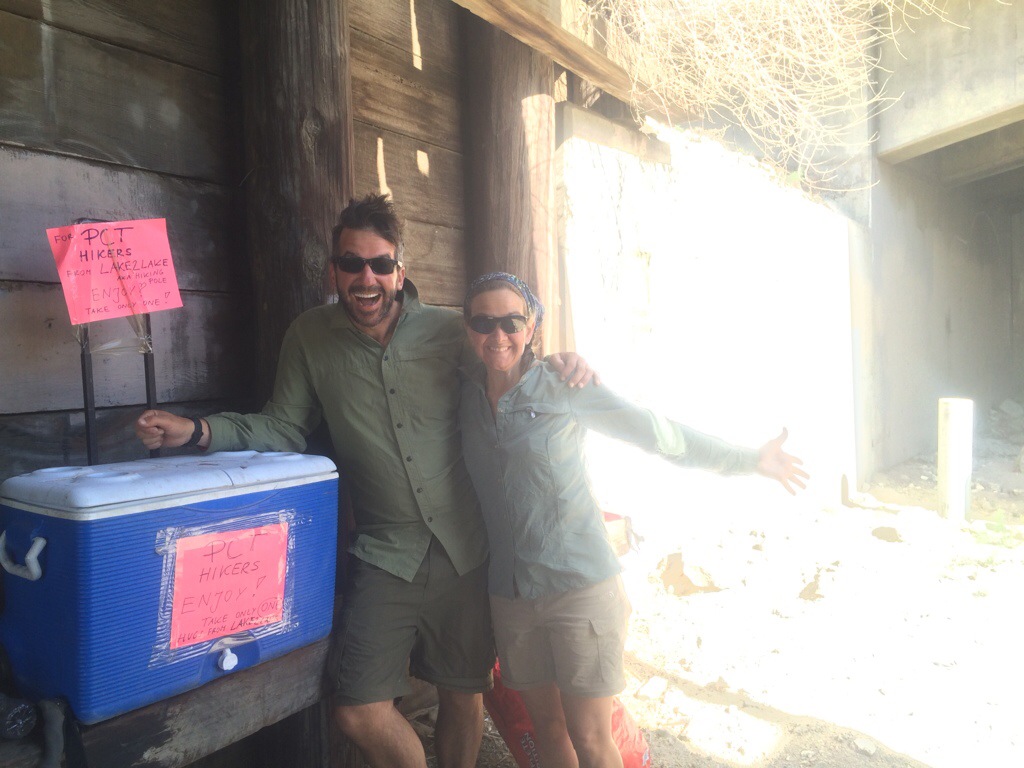 We came across great magic under the 10 freeway. Soda and bananas were inside a cooler! I can't tell you how awesome it is to find magic like this along the trail. It seems to always be right where I need it!

One mile later we started seeing signs letting us know we were close to trail angels Ziggy and the Bear. These wonderful people let smelly hikers use their backyard as a staging area for the next climb. Water, showers, laundry, soda, fruit, and even a Burger King run were all part of our four hours here. I cannot thank them enough for their hospitality and kindness.
At 4pm we left hoping to make it to Whitewater Preserve seven miles away. It was a long walk with the elevation gain but we entered the preserve just before sunset. I fell asleep to the sound of water again on the PCT. Happiness…