Mile 77 – 24 trail miles, 1 wandering mile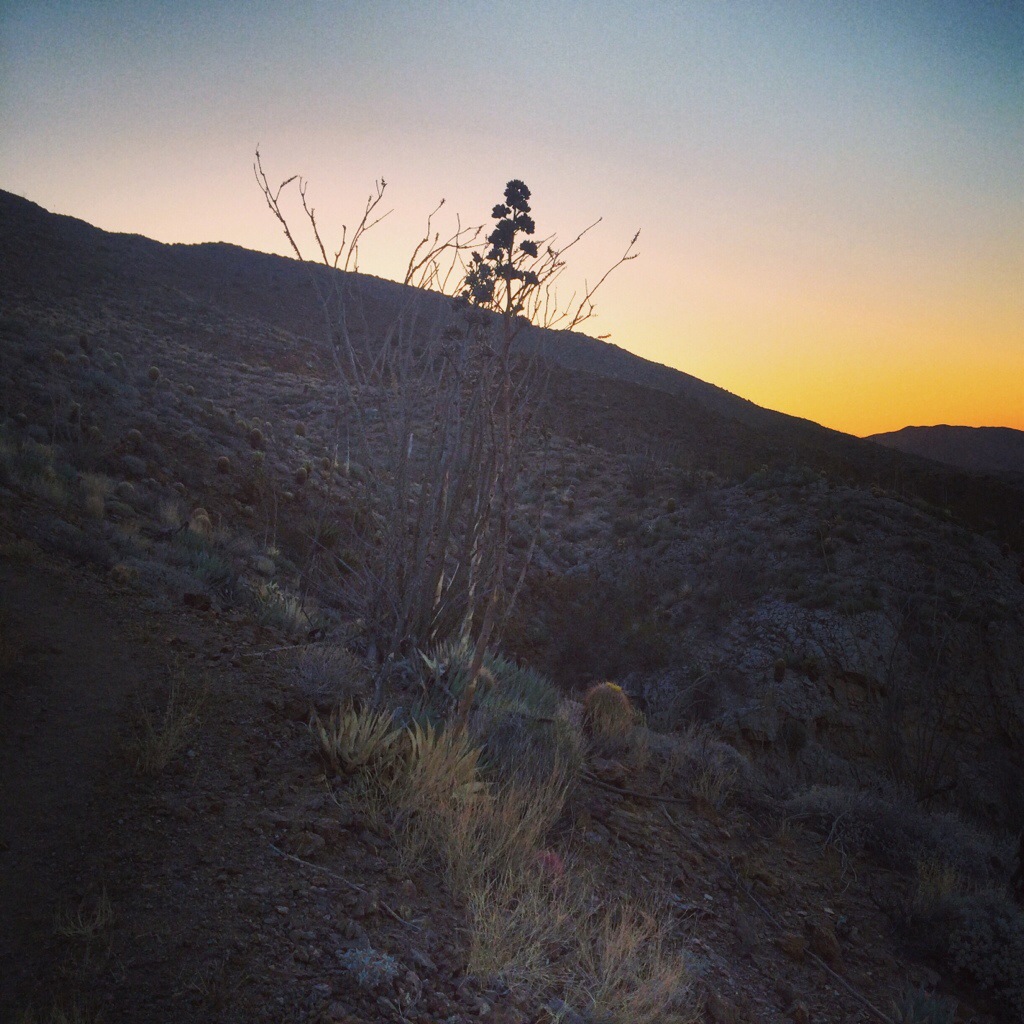 Awake and moving at 4:45am! With no tent to pack we were back on the trail by 5:30. Motivated to get an expected painful climb done in the cool morning.
Around around we go… This should be the theme song for the Pacific Crest Trail! For 14 miles we went around every hill and mountain in sight. We started to wonder if we were going anywhere! This part of the trail is very exposed and hot. Fires have pretty much devastated the entire area in the last few years. Luckily we had Nutella brownies to keep us going!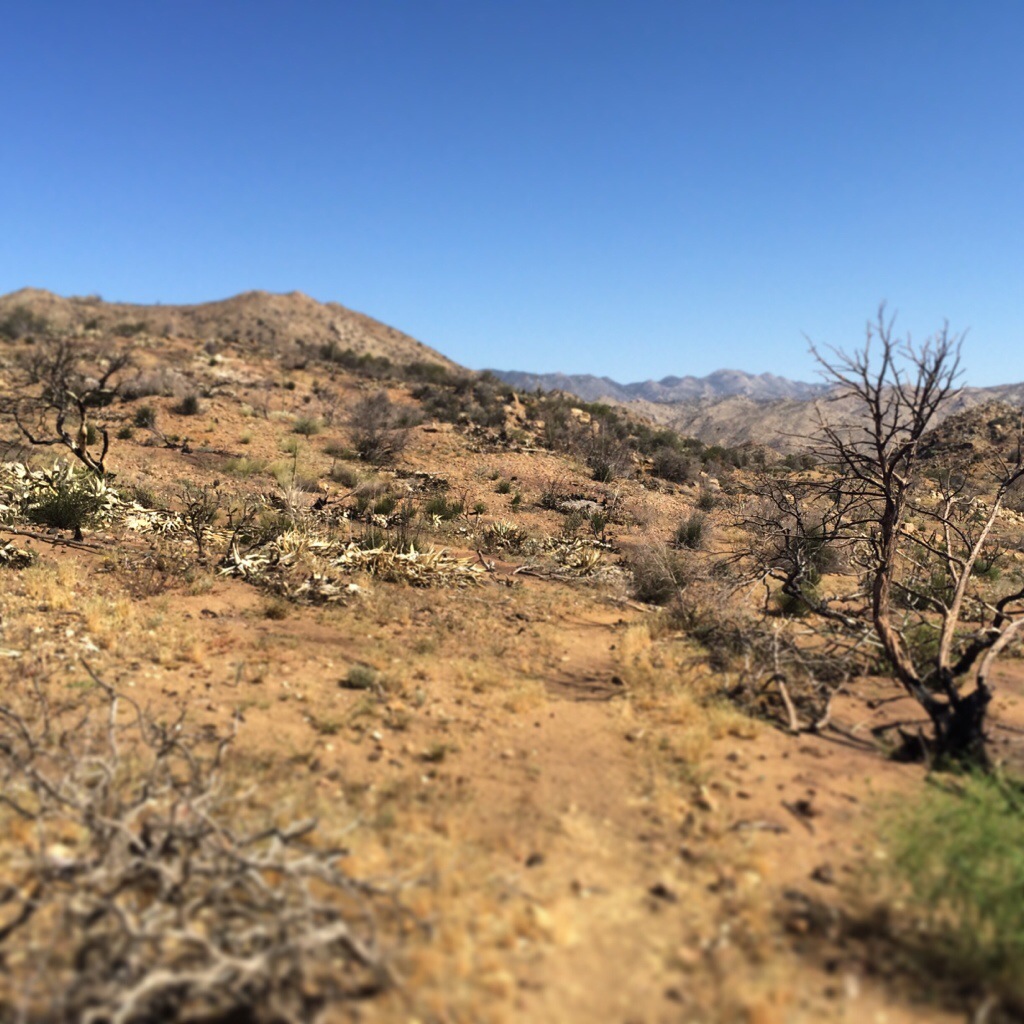 Tired and hot we arrived at 3rd Gate water cache, filled our water, and had a three hour siesta. Laying down under some high brush we relaxed in the shade, made lunch, and napped the hottest part if the day away.
At 3:30 the text came… Our friends and personal trail angels Joe and Joann dropped the needed encouragement to get moving… If we made it to Barrel Springs (10 miles) cold beer and wine would be waiting. We were packed, out of our shady hole, and hiking in 15 minutes!
Just before arriving in Barrel Springs we passed the 100 mile mark. With 2,550 miles to go this may seem strange but we were super excited to hit our first milestone!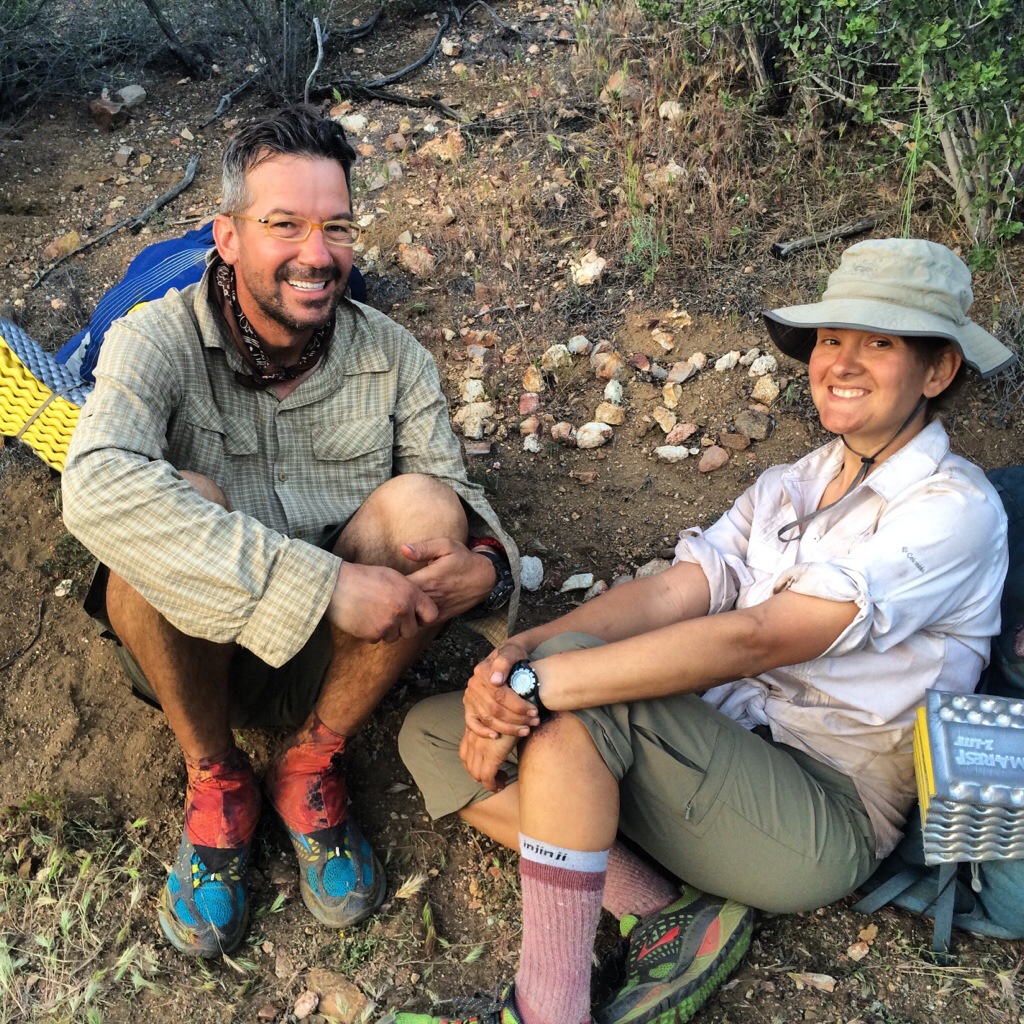 A few miles later we walked into Barrel Springs which was full of tents and hikers setting up for the evening. We continued to walk towards the road in search if a bit of solitude for our tent and to wait for our friends. Passing another camp I noticed a Sierra Nevada and must have said something without realizing it. I was offered a PBR and after 24 miles it tasted simply amazing!
A few minutes later our friends arrived. After some chitchat I think something was said along the lines of "we were going to ask if you wanted to come back to our place but figured you would want to start to early". Our response was YES PLEASE!!! It have been four days without a shower and the thought of this was sublime! Within a few minutes we were once again whisked away to our friends beautiful home stopping for pizza and salad along the way.
Thank you Joe and Joann!