Mile 101 Barrel Springs to Warner Springs and beyond…
Showered and feeling fresh we hit the trail at about 9:30am. This is a favorite section for me as I have backpacked from here many times. It's beautiful rolling hills, fields of grass, and flowers everywhere! And of course eagle rock.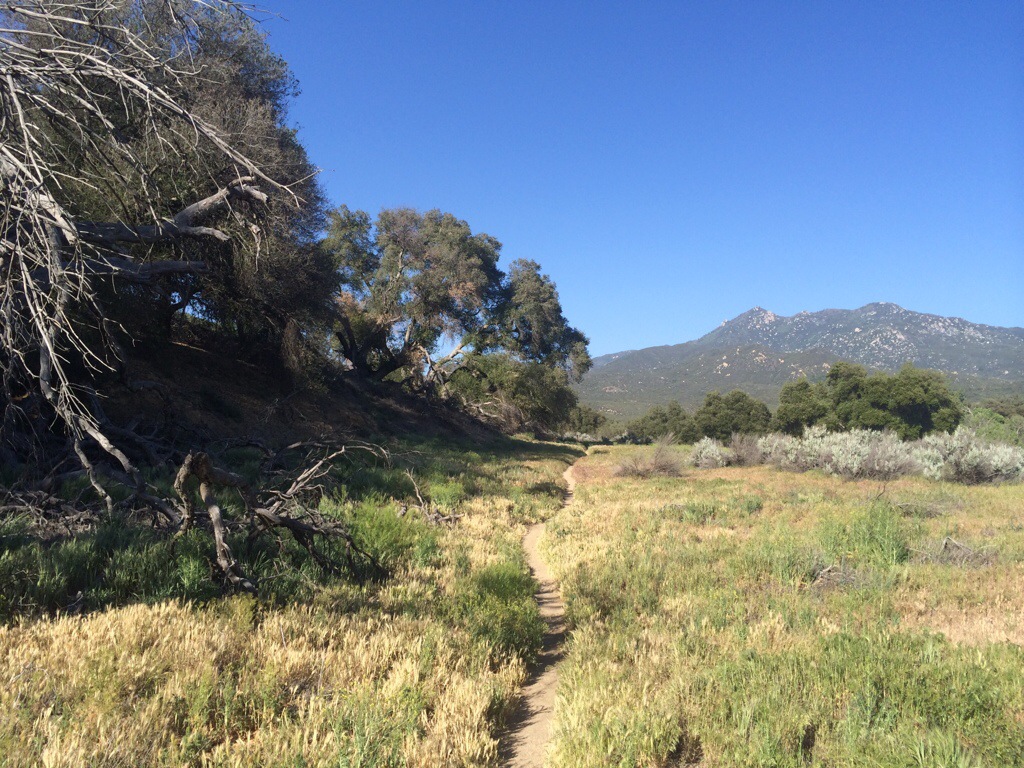 (Hmm something seems to be hitting my heal inside my right shoe…)
This section was one of my first backpacking experiences along the Pacific Crest Trail thanks to my backpacking friends Lucky and Stacy coordinating a MeetUp last year. If you wanted to get a taste of the PCT this is a wonderful section to do.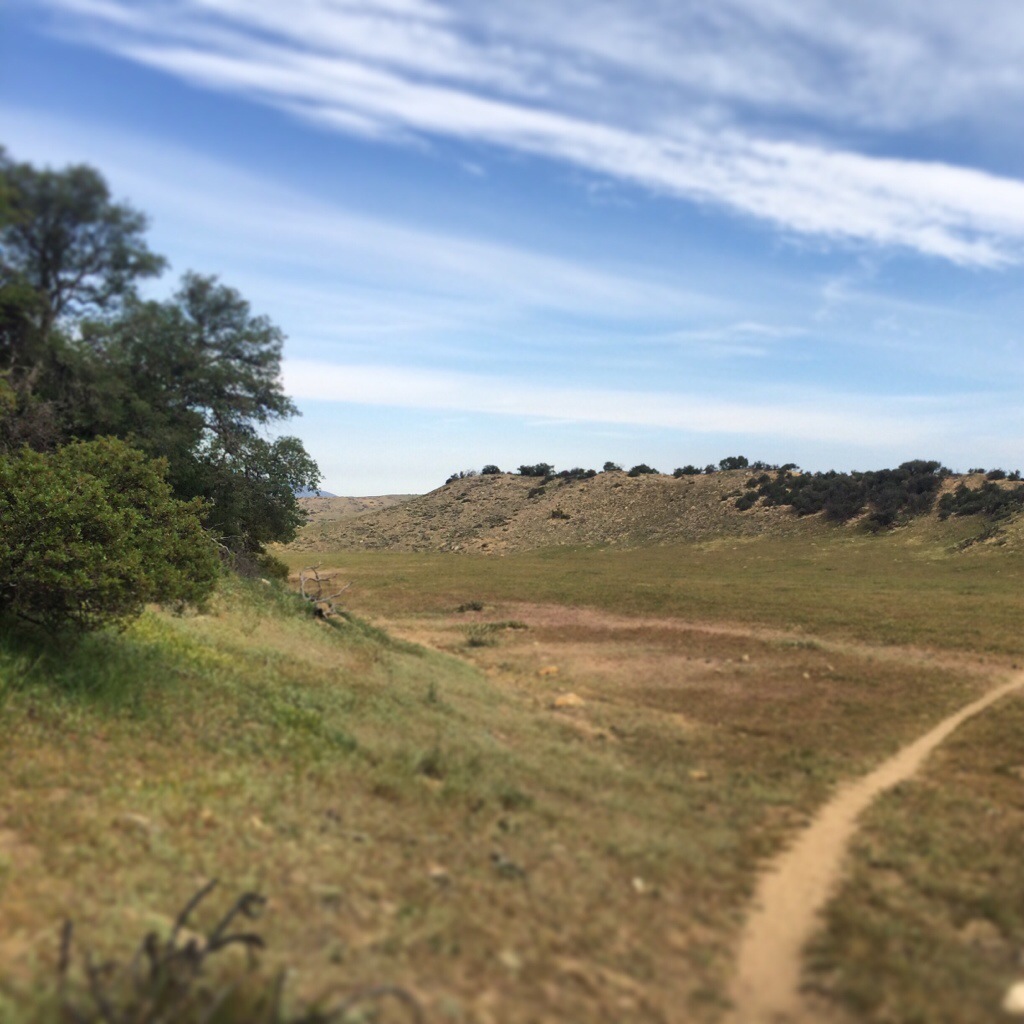 At about five miles in we took a break at eagle rock just as our friends Joe and Joann hiked in from Warner Springs. We hiked together back and said our goodbyes once again.

After enjoying a double cheese burger from the amazing volunteers at the community center I started plotting our next few days. We had 40 miles to Paradise Cafe and then planned on taking a few days of for the PCT Kickoff back at mile 20.
After an interesting phone conversation (coordinating potential pick up locations near the trail with topo maps, i.e., I think it's a paved road???) with my uncle who would be picking us up in a few days we were off again.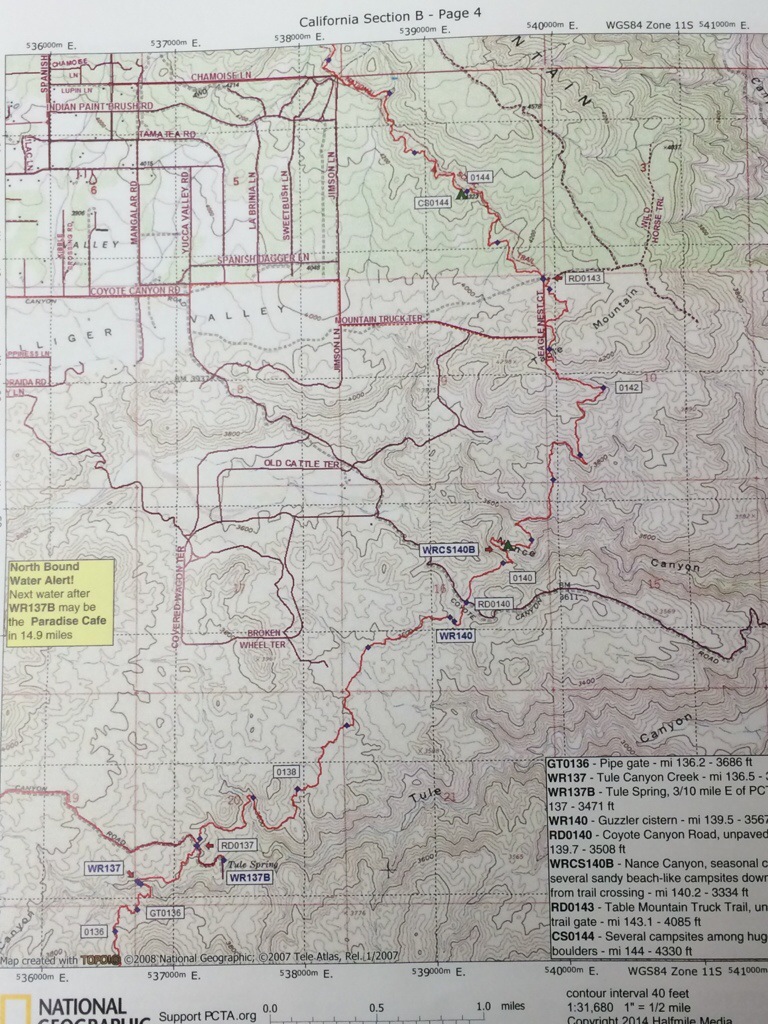 Another five miles left us setting up camp with the last remains of light from the day and falling asleep to soft sounds of flowing water next to Aqua Caliente Creek. Another perfect day on the Pacific Crest Trail.